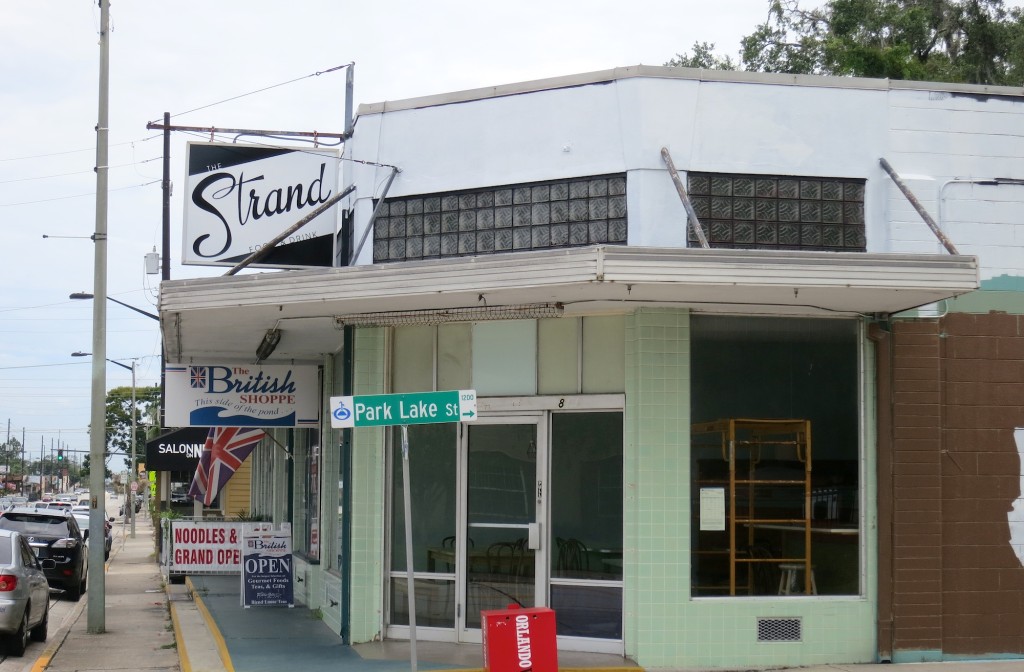 UPDATE December 17 2013: Photo Tour: The Strand Ready to Open in Mills 50
One of our first posts was on The Strand in Mills 50. At the time we didn't have any information other than a sign on Mills Ave.
Since then we've learned from the Joseph Rees the owner that he has been working hard to remodel the entire inside of the place that was formerly Chuck's Diner on 807 N. Mills Ave. (btw. Park Lake St & Illinois St.).
We took a look inside and it looks great.
At this point what we can share with you is that the restaurant that will be open for lunch and dinner and Rees describes it as "a local neighborhood spot."
He's aiming to be open in early fall. Rees also owns Carlo's Dinner in Ocoee (Website | Facebook).
Once it's open we'll be sure to let you know here and give you all the details on this new neighborhood restaurant.