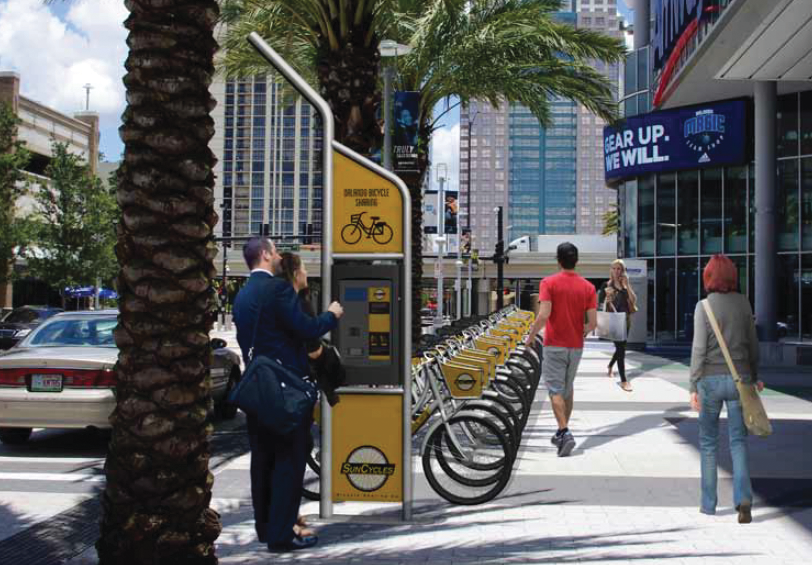 The City of Orlando is considering two proposals for a bike share program in Orlando. The city put out a request for proposal asking for companies bid to startup and manage the bike share program.
The program will include 200 bikes in phase one and increasing to 800 for the final phase. The city has identified 16 preliminary locations for the program but it will be up to each company to propose the specific locations.
SunCycles, an Orlando based company and friends of Bungalower, submitted a joint bid with CycleHop. Yesterday SunCycles announced that CycleHop acquired them.
CycleHop provides consulting and management of bike share programs. They have been involved in the rollout of bike share programs in cities such as Tampa, Chicago and Phoenix.
According to the blog post the if SunCycle/CycleHop is chosen by the City for the bike share program the SunCycle team will "manage and maintain the day-to-day operations" of the program.
The other company that submitted a bid is Waterloo based B-Cycle which operates bike share programs 18 different cities including Broward County, Denver and Houston .
It appears that CycleHop has a track record of starting bike share programs with other entities including working with B-Cycle. According to the CycleHop website they consulted with B-cycle on starting their company, "assisted with product design, vendor selection, product testing, program development, program implementation, operations and marketing."
We should know within the month more details on the proposals and which company the city selects.
Photo courtesy SunCycle
Updated September 5, 2013 6:00 p.m. to clarify that the city is yet to announce which company will operate the bike share in Orlando.