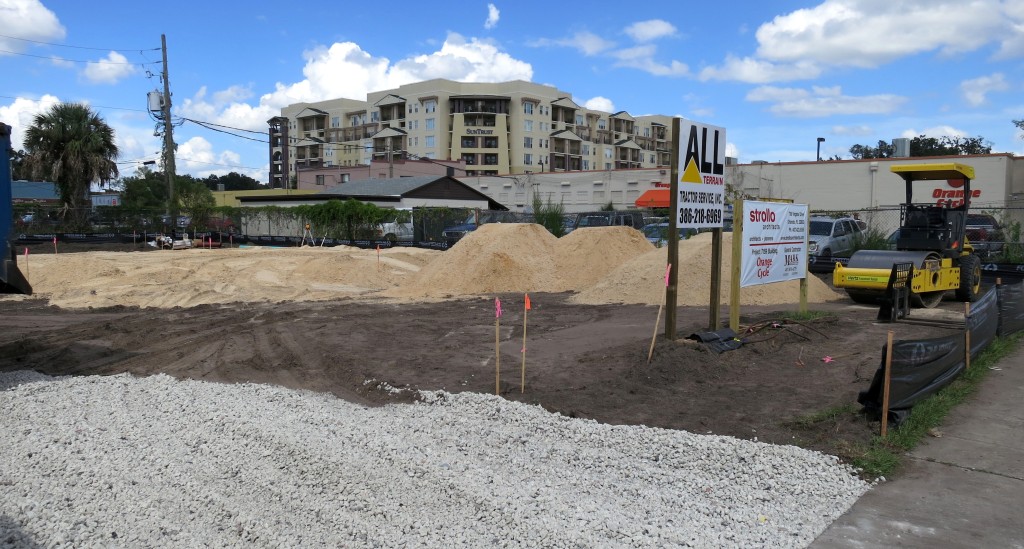 Orange Cycle (Website | Facebook) located at 2204 Edgewater Dr. is building a new building on the property to the west of their exiting building.
The new building at 715 W Princeton St (btwn. Edgewater Dr. & Westmoreland Dr.) will sit on the property that was 715 & 719 and the building it titled 7159 Princeton on the plans.
The building will be two stories with retail on the first floor and offices on the second floor.
Here is a rending they have posted in their shop: