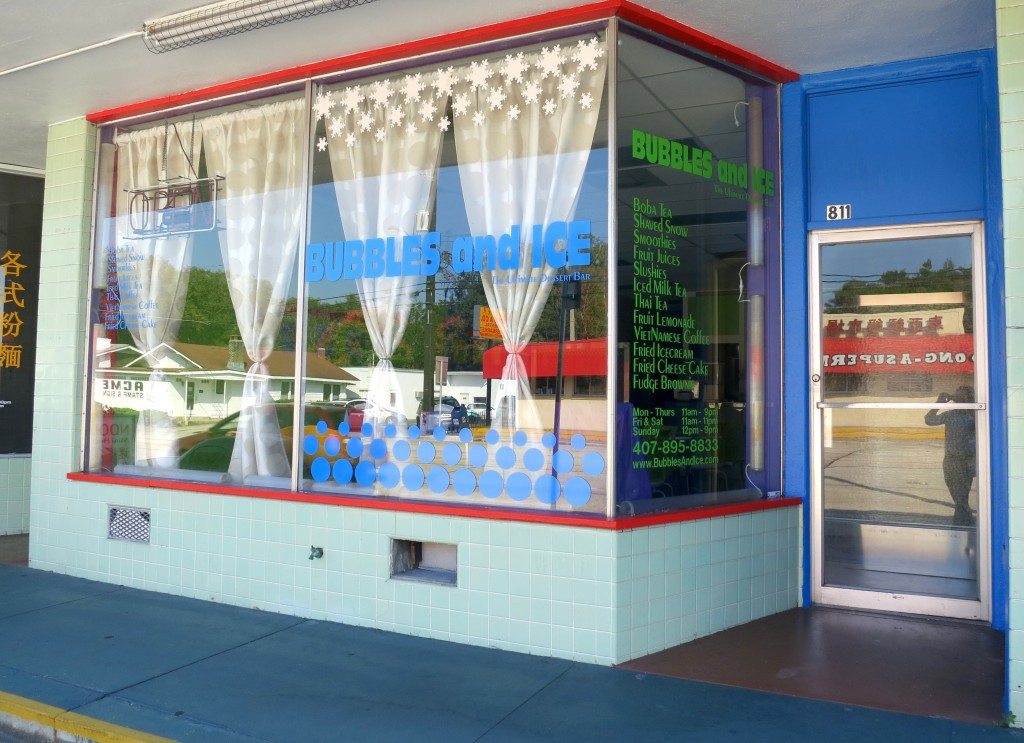 Bubbles and Ice (Facebook | Website) opened this week at 813 N Mills Ave in the Mills 50 District [GMap].
The dessert bar serves everything from boba tea and shaved snow to juices and fried ice cream.
They are located in the same strip as Noodles and Rice café (same owners), The British Shoppe and The Strand.
The hours of operation for Bubbles and Ice in Mills 50 are Monday through Thursday 11:00 a.m. to 9:00 p.m., Friday and Saturday 11:00 a.m. to 11:00 p.m. and Sunday 12:00 p.m. to 9:00 p.m.
Here's a look at the menu for Bubbles and Ice: