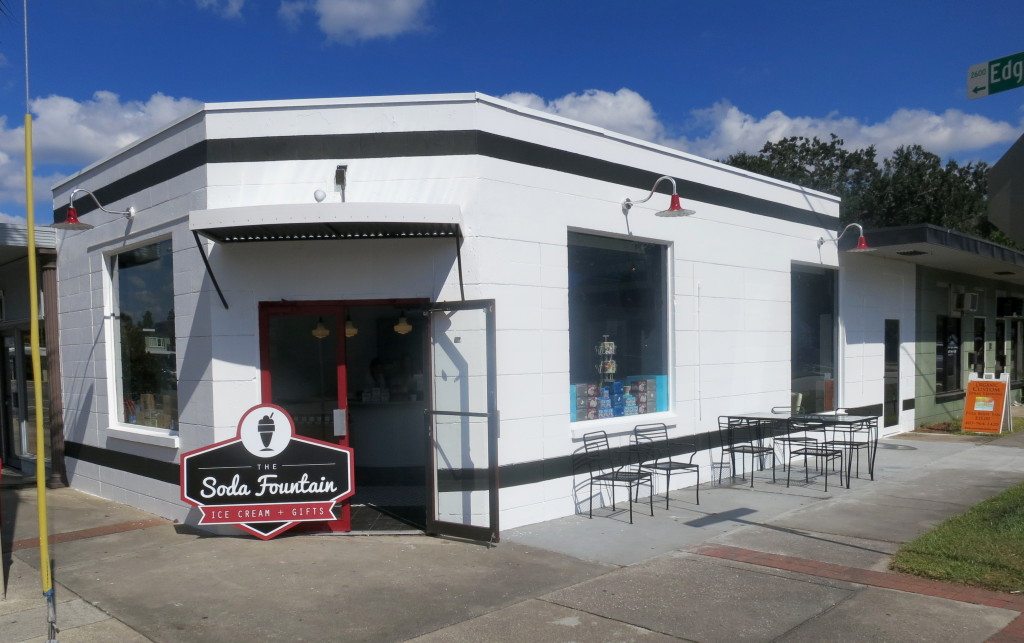 The owners of Infusion Tea in College Park opened The Soda Fountain (Website | Facebook) at 2525 Edgewater Drive in College Park [GMap].
Owner Brad Cowherd tells bungalower that they wanted to create an old-fashioned soda fountain experience. They serve ice cream, shakes and malts.
The hours for the Soda Fountain in College Park are Monday through Saturday 11:00 a.m. to 10:00 p.m.. They are closed on Sunday for private parties.
The Soda Fountain is currently the only locally owned ice cream shop in College Park.
Here's a look at the inside of the Soda Fountain and their current menu which is expanding this weekend: