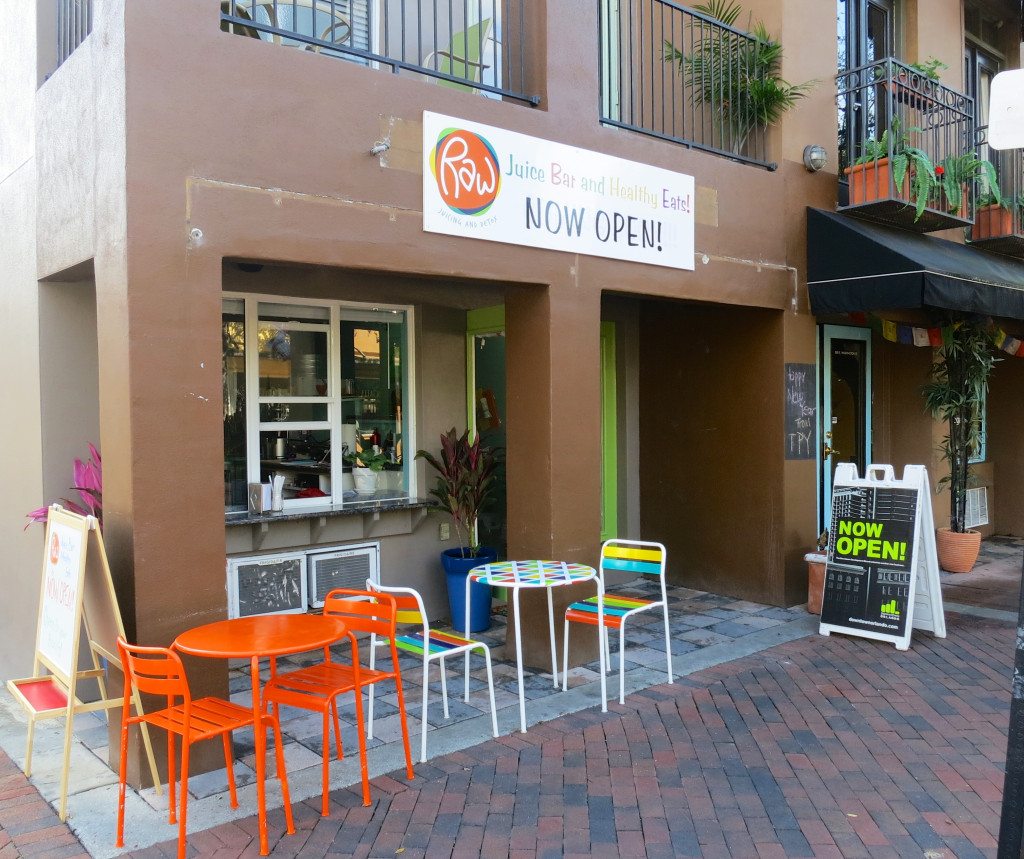 Raw Juice Bar and Health Eats (Website | Facebook) opens this week in the Thornton Park District.
Earlier this month we told you that the juice bar located at 898 East Washington St [GMap] would be opening soon.
The juice bar serves raw fruit and vegetable juice along with vegan and vegetarian sandwiches, wraps, salads and healthy breakfast items.
Owner Jenny Lankenau tells Bungalower that "we try to support as much local as possible."
"We're a nice little healthy spot in Thornton park that we needed," she added.
Raw Juice Bar in Thornton Park is open Monday through Friday from 9:00 a.m. to 7:00 pm. and Saturday from 10:00 a.m. to 5:00 pm.
This Friday and Saturday they will be hosting a grand opening where you can get a tasting of juices/smoothies and a wrap for $5.
This is the same location that used to be Planet Smoothie and most recently a hot dog and ice cream location.
Here's a look inside the Raw Juice Bar in Downtown Orlando: