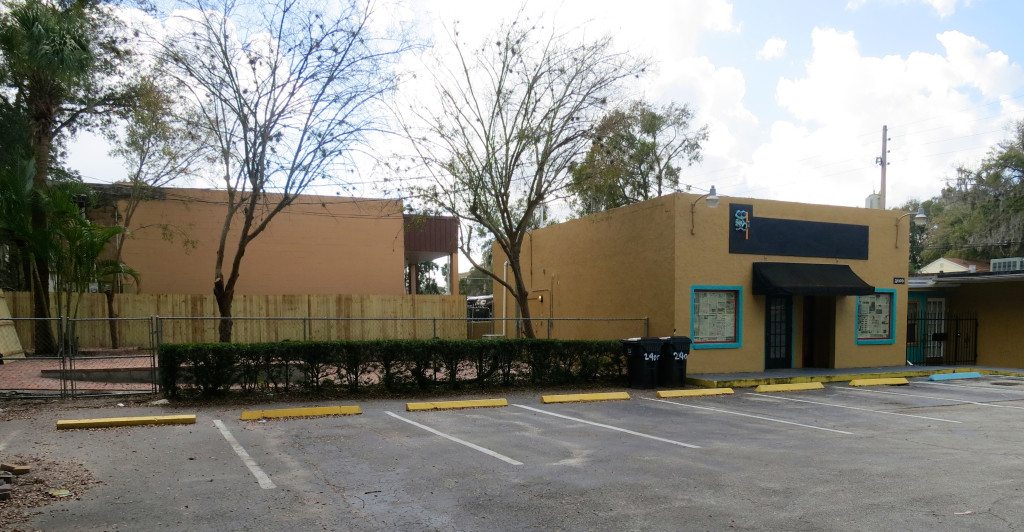 Barley & Vine Biergarten plans to open at 2406 E Washington St in Milk District [GMap].
The owner tells Bungalower that the space will be a craft beer garden with over 20 rotating taps and 150-200 bottled beers.
In addition they will also serve wine, sake, mead and other non-liquor drinks.
They plan to add a two tiered outdoor patio space that could fit about 100 people.
For both the interior and exterior you can expect Barley & Vine to have a very natural look with lots of wood, stone and other green elements.
The location was formerly El Coqui Mexicano.
The owner tells us they are looking to open Barley & Vine by St Patrick's Day in March.
We'll keep you posted on their progress and let you know once they open.