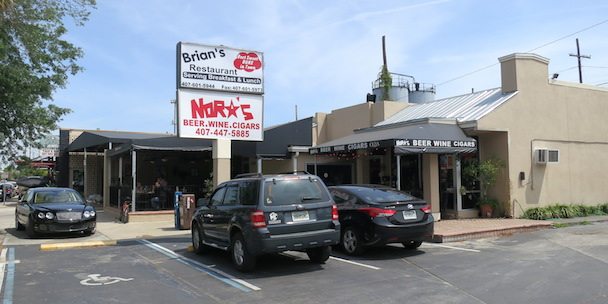 Brian's Restaurant (Facebook) in Ivanhoe Village has new owners today.
The new owners are Desiree and Karl Elliot.
Desiree tells Bungalower that they plan to keep things as they are so that they can better get to know the current customers.
"We want to keep the existing customers and nothing to change for them," she said.
One thing they will notice is an expanded restaurant.
Brian's will be taking over the space next door which is currently Nora's (Website | Facebook).
Nora's owner Nora Booker tells Bungalower they are looking for a new spot in the Ivanhoe Village/Mills 50 area and that they are still working out when their last day will be but most likely sometime in the May.
"I have never been sadder but look forward to bigger and better. Fingers crossed and good vibes," she wrote in an e-mail to Bungalower.
The new space would give the new owners of Brian's an opportunity to make any modifications or changes to the menu or concept.
Desiree says they picked Ivanhoe Village because they felt it's a up-and-coming area.
"It just seems pretty family oriented and homey," she said.
Restaurants aren't new to the Elliots, Karl is an award-winning chef having worked in a variety of restaurants.
We'll be sure to keep you posted on their expansion and where Nora's ends up.