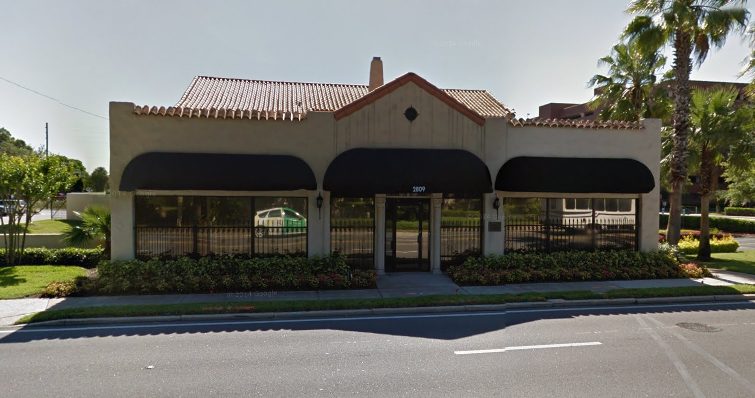 This week Florida Hospital began demolishing a building at 2809 N Orange Ave as part of the Health Village master plan [GMap].
The building was home the Florida Hospital Foundation which moved down the street.
Bungalower has learned that  they plan to build an office building to house one of their Clinical Centers of Excellence on this lot.
The centers at Florida Hospital are Cancer Institute, Cardiovascular Institute, Diabetes Institute, Global Robotics Institute, Metabolic Medicine and Surgery Institute, Neuroscience Institute, Orthopedic Institute, Transplant Institute and Pepin Heart Institute.
The current plan is to not have any retail on the first floor of this office build. The current Health Village plan instead calls for retail on the office buildings south of Spruce St.
Florida Hospital is currently building out a larger parking garage behind where this building would go.
Here are some photos of the demolition of the building and a look at the latest Health Village Master Plan. It should be noted that this is purely conceptual and continually changing (click for larger image):
Top image courtesy Google Maps Street View.