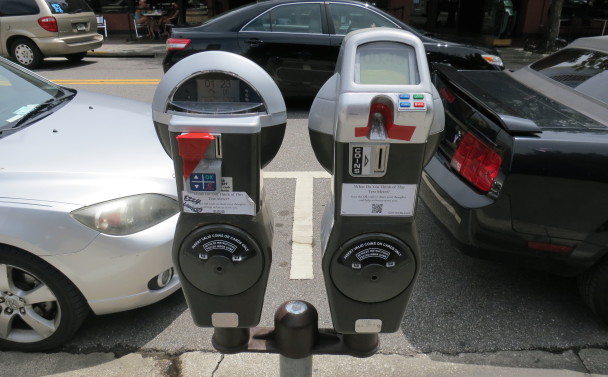 We told you about the City's plans to replace all of the 1,100 parking meters in Downtown Orlando with smart meters back in April.
Now, there are four meters that are being tested in Downtown Orlando on Central Ave by the Orange County Regional History Center. The meters being used for testing don't accept credit cards and you can't pay by phone.
Three different companies submitted bids to replace all of the parking meters in downtown.
The City is expected to make a decision soon on which company to go with.
Here's what you need to know about the new meters:
Meters can accept payment of not only coins but also credit card and payment via phone
Meters can send you a notification prior to your meter expiring
You will be able to add more time to your meter via your phone
Meters will know if there is someone parked in the spot. This means they can put together a map of available spaces, but it also means they will know the second you run over your meter.
The City can program the meters to have different rates for holidays or special events.
The meters could give "courtesy time" once a vehicle pulls up, if they are programmed to do so
 If there is time left on the meter, the meters may or may not be reset to zero when a vehicle pulls out of a spot
Once the meters begin being installed, we'll be sure to let you know.
Here's a look at the other two meters being tested: