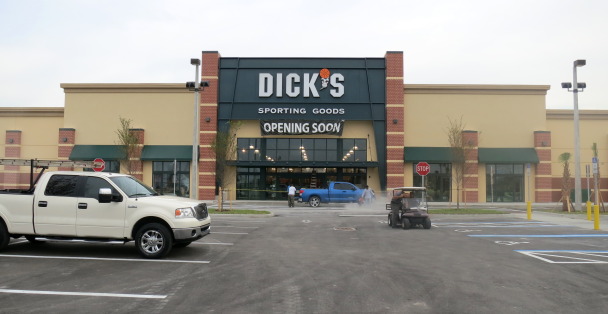 Dick's Sporting Goods (Website | Facebook) is now open at the Fashion Square Mall.
The Dick's is located on the east side of the mall on the property that used to be occupied by Toys-r-us at 724 Herndon Ave [GMap].
The new 50,000 square foot store is the latest tenant for the Fashion Square Mall site.
The hours for Dick's Sporting Goods at Fashion Square are Monday to Saturday 9:00 a.m. to 9:30 p.m. and Sunday 10:00 a.m. to 7:00 p.m.