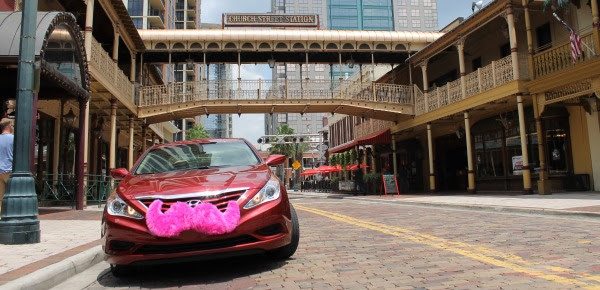 The City Council passed an updated amendment to the vehicles-for-hire ordinance. The new changes allow Uber and Lyft to operate legally with their current business model and without having to charge any more than taxis.
At last week's City Council meeting, a new livery category was introduced to include transportation networking companies (TNC) like Uber and Lyft. At today's meeting, several changes were made. Before those changes were read, the Mayor provided a statement that emphasized the City would not compromise on public safety.
Major modifications to the first reading of the City's proposed:
Pricing has been leveled for all vehicles for hire, which include luxury, limo, taxi, and livery. These changes propose a minimum and a maximum fare that apply across the board.
The permit fee for vehicles for hire has been reduced from $500 to $250, with a $200 annual renewal fee. These permit fees will help fund the operations and enforcement of the City's vehicle for hire program.
Permits will be based on an independent inspection from any ASE certified mechanic.
As per the State of Florida's definition of vehicle for hire, drivers are required to have commercial-grade insurance in order to be permitted by the City of Orlando. This is required for any vehicle for hire picking-up within the City of Orlando.
These changes will be effective February 1st, however, Mayor Dyer has said the City will continue to work with Uber, Lyft, and local taxi companies to see if any additional changes need to be made.
Following the City Council vote, Lyft issued a statement.
For months, we've been working closely with the City on a framework that prioritizes public safety and consumer choice. While city officials have recognized the benefits Lyft provides, they continue to push for rules that would make it extremely difficult for ridesharing to thrive, including a demand that Lyft charge artificially high rates. Imposing a minimum fare makes Lyft less affordable for riders, protects entrenched industries, and stifles competition at the expense of Orlando residents. While we appreciate the collaboration we've had with the City, we urge the Council to revisit this ordinance and continue conversations focused on crafting common-sense rules for ridesharing.
The ordinance passed unanimously.
Updated December 16, 2014: The story was updated to include the statement from Lyft regarding the City Council vote.