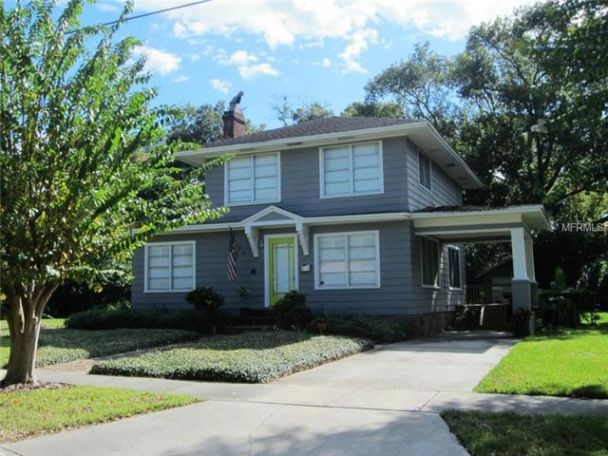 1010 E Livingston St [GMap]
Lake Eola Heights
Asking Price: $449,000
3 bedroom / 2 bathroom
Agent: Sherri Dyer
Today's house of the day is this upgraded 1924 home. Restored hardwood floors can be found throughout the two-story house. The bathrooms and kitchen have also been renovated. Pictures of the kitchen show a commercial-grade stovetop, as well as other top of the line stainless appliances. The bathrooms feature 1920's vintage details with upgrades like a tankless gas hot water heater for energy efficiency. The back deck was recently built and overlooks a yard with a treehouse, hydroponic greenhouse, large shed, and fire pit. The driveway leads to an attached carport. Today's house of the day is in the Lake Eola Heights neighborhood, which features brick streets and bike lanes on Livingston.
Here's a look at the photos from the listing: