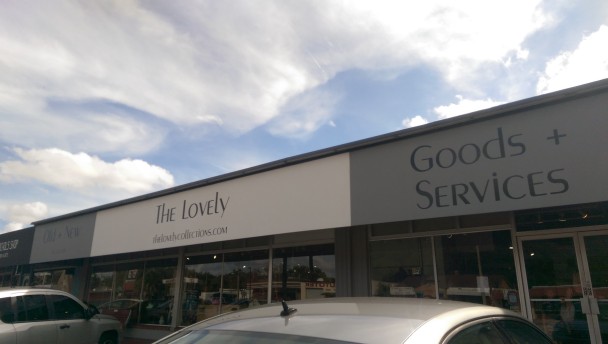 The Lovely Boutique Market (Facebook | Website) had its soft-opening in Audubon Park last week.
The store is located at 2906 Corrine Drive [Gmap]. The space was previously the Matthew Michael's Salon, which moved across the street.
The Lovely Boutique Market features local, vintage, and upcycled goods. Areas of the  market are dedicated to different artisans and vendors.
Kim Hellstrom, the owner of the Lovely Boutique Market, told us that she'd be showcasing new vendors and artisans throughout the year. Hellstrom also plans to host kids classes in her store  in collaboration with local featured artisans.
The grand opening is set for Saturday, February 7.
The Lovely Boutique Market is open Tuesday-Saturday 10am-7pm, and Sunday 11am-6pm.
Take a look inside theLovely Boutique Market: