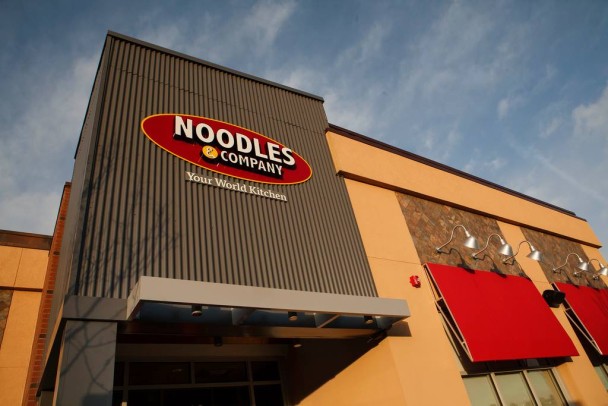 The restaurant chain, Noodles and Company (Website) will be opening a new location at 2855 S. Orange Ave. [Gmap].

The restaurant focuses on a variety of dishes from around the world, based on one common ingredient, noodles.
Construction crews are already on site at the Orange/Michigan Publix plaza, between the bank and the Chick-Fil-A.