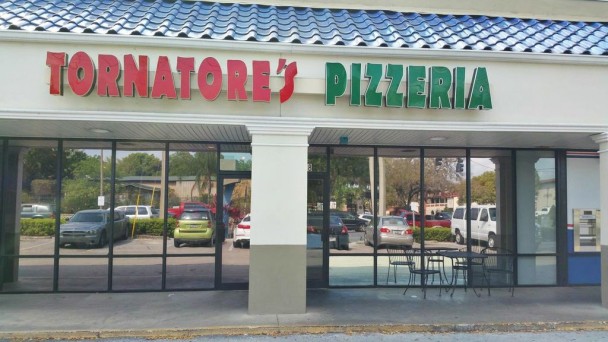 Caffe Positano (Facebook) received a makeover care of Food Network's Robert Irvine and according to the restaurant, it was a complete surprise.
Restaurant: Impossible (Website) transformed Caffe Positano into Tornatore's Pizzeria in a 48-hour period, but the shop is still struggling to catch up with all of the changes. Business has improved and they're even looking to hire more staff.
The Facebook page won't officially change names until March 30.
Caffe Positano came to our attention around New Year's when the business's owner posted on Facebook about a neighboring merchant who was caught on tape spitting all over the windows of the Italian restaurant.  See a screen capture of the post below.
The video was never posted online, and we were unable to get it from the police department.