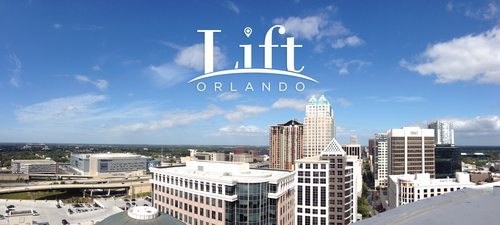 LIFT Orlando (Facebook | Website) is a nonprofit organization comprised of business leaders and Orlando residents working together to instigate and accelerate community transformation, "to break the cycle of poverty through holistic neighborhood revitalization."
Their focus is on mixed-income housing, cradle-to-career education, community health and wellness, and long-term economic viability.

LIFT leadership includes big names from agencies like Steve Hogan, CEO of FCSports, Sy Saliba, Ph.D. SVP Florida Hospital, and Andy Gardiner, V.P. Orlando Health.
On May 20, LIFT will be sharing the results of a comprehensive research project by University of Virginia called "Thriving Cities." The project evaluated six cities in the areas of education, economics, politics, environment, entertainment and morality. Tickets are $12 to attend, and you can click HERE to register.
Here's a video that takes a closer look at LIFT's mission: