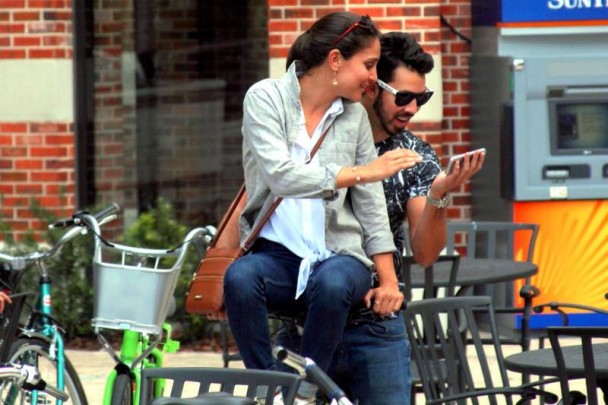 Orlando Bike Tours (Facebook | Website) is a local initiative, led by Orlando-lover Sarah Peerani, that highlights Orlando cultural icons, by bike.  Peerani guides tour groups of cyclists through the City Beautiful twice a month, bringing them to a number of carefully curated hot spots.
Tickets range from $15-$30 depending on whether you bring your own bike and purchase in advance or if you show up last minute and need a bike share rental from Juice.
Each ride usually has a theme, like juice bars, yoga studios, or coffee shops. The next ride, on Saturday, May 16, is all about Instagram. Peerani will be leading a tour to some of Orlando's most photographed locations, as curated by @IGERS_Orlando, who will be sharing tips on taking the best photo with your mobile phones.
Below is a great video by "Bungalower Buddy" Ricardo Williams.