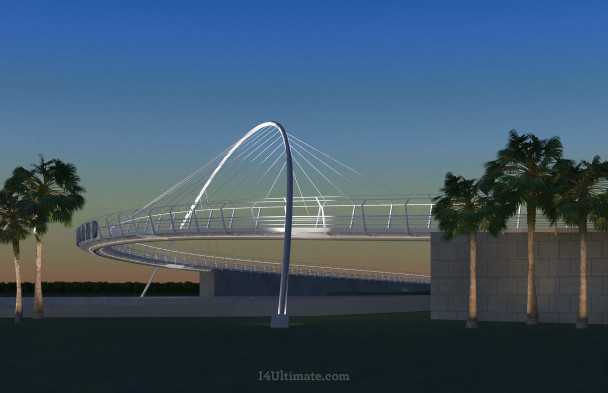 We've had a number of our Bungalower readers asking us about the timeline for the upcoming Colonial Drive pedestrian bridge project. We first wrote about the planned connection between the Orlando Urban Trail and Gertrude's Walk back in March of last year, HERE.
According to the City of Orlando, the bridge is planned to be built in parallel with the I-4 Ultimate construction. The overpass will be crossing the SunRail/CSX rail lines, a retention pond, and of course, Colonial Drive, so the construction schedule is being juggled with multiple partners and could take some time to choreograph.
The construction is planned to begin in 2017, subject to the I-4 Ultimate schedule.
It's estimated that the project will cost $8.3 M.