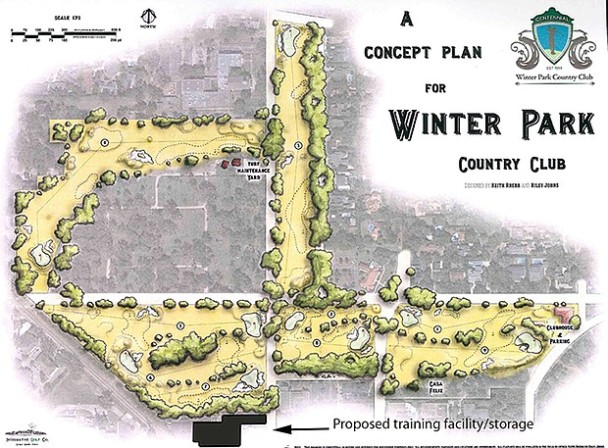 The City of Winter Park held a work session with their special Winter Park Country Club Strategic  Plan Task Force early in June.

The task force called for a number of additions to the facility, including a training facility to be built on a current parking lot, to be shared with Rollins College.
The group also suggested basic improvements like better irrigation and new grass, with the hopes of making it one of the best nine-hole golf courses in the country, with the help of architects Riley Johns and Keith Rhebb.
Renovations are expected to cost upwards to $1.5 M for the green alone.