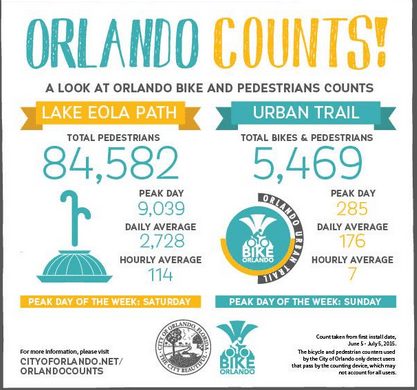 The City installed two bicycle/pedestrian counters in June that will be installed around town throughout the year as part of an initiative to track cyclists and pedestrian habits.

Sites to be studied include, Lake Eola, Downtown Orlando, Parramore and the Orlando trail network.
According to the City, counts will be taken during a 24-hour basis for a 30-day period at each location.
To see the latest numbers, click HERE.