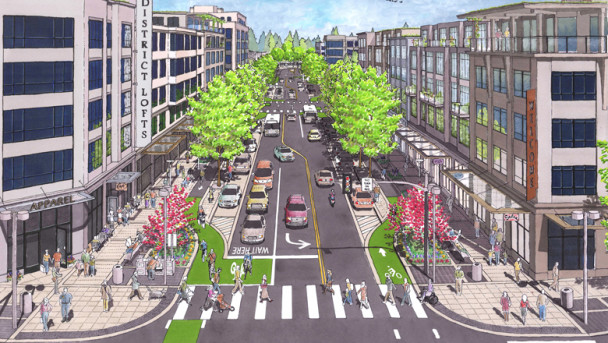 A recent draft of a proposed Complete Streets policy for the City of Orlando will be reviewed during the September Municipal Planning Board meeting.
Edgewater Drive was recently highlighted as a national model of complete streets in a report released by Smart Growth America's National Complete Streets Coalition.
The following was taken from the draft, to read the entire proposal, click HERE.
Purpose: The purpose of establishing a Complete Streets policy is to provide City staff the tools necessary to accommodate all users when planning the design of future transportation projects and roadway improvements.
Importance: Complete Streets policies have been implemented in various large and small urban and rural cities across the United States. Adopting policies that promote a safe and comfortable multi-modal environment keeps us competitive in attracting new business, retaining a diverse workforce and maintaining a healthy community. These proposed policies will also help the City address our appearance as one of the deadliest places to walk in America, according to the "Dangerous by Design" report written by Smart Growth America.
Advantages: – Addresses all users (Pedestrian, Bicycle, Transit, Automotive, Freight) – Increases safety for all users – Increases Economic Development potential for commercial corridors – Increases livability – Enhances destinations and employment centers – Modifies transportation behavior.
Disadvantages: – Increases infrastructure costs per mile – Decreases on-street parking – Increases automotive delays – Increases maintenance costs.
Schedule: – August 2015: Draft Policy – September 2015: Municipal Planning Board Approval – January 2016: City Council Formal Adoption of Policy Language