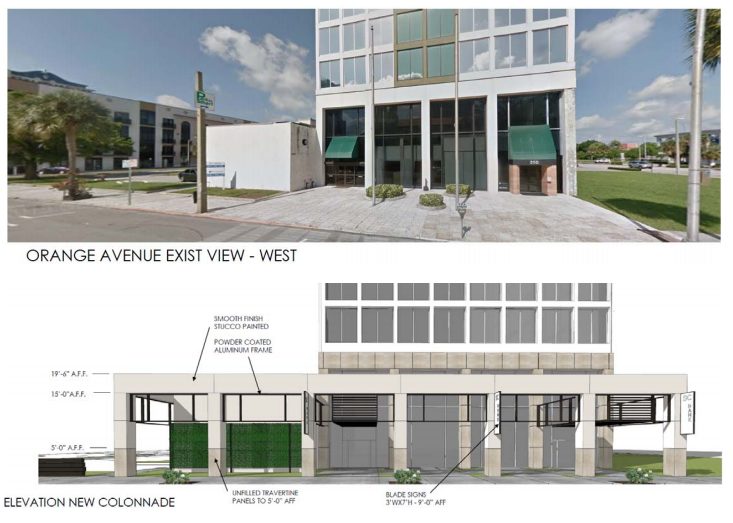 We wrote about the Southern Bank building getting a fresh coat of white paint back in July when some of our readers sent in some great photographs. It's recently come to our attention however that the building will also be getting some major additions to its ground-level facade as well.
The Southern Bank building [GMap] is on the west side of North Orange Avenue and just south of Robinson Street. The building owners will be renovating the entire entry of the plaza with the addition of two entry canopies, and updated streetscape with new landscaping and street trees.
A portion of the new landscaping looks like it will feature an ornamental wooden streetwall with built-in planters, more details on that below.