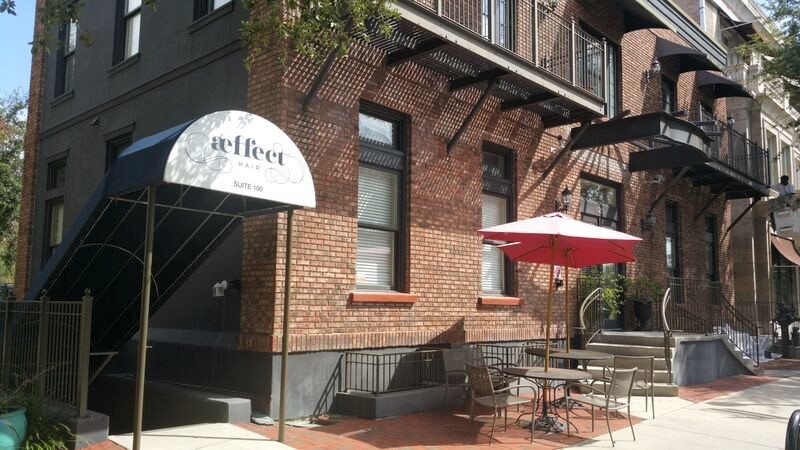 The space is filled with recycled glassware, low energy LED lighting, up-cycled decor and furniture, some of which was hand made by local business partners like RJ Original Furniture.
They offer hair services using Davines, a natural, sustainable color and hair care line from Italy and are a member of Green Circle Salons, a group whose eco-friendly policies extend from recycling all waste produced in their salons, including excess color product, to creating hair brooms for oil spills. Æffect Hair is cleaned using only organic and locally sourced cleaning products from City Maid Green (Website).
Guests of the new salon have the option of being treated with locally-roasted coffee, sustainable wine from Quantum Leap Winery, cold pressed organic juice from Grounding Roots, or a Florida made craft beer while having their hair done.
Hair stylists have an open invitation to learn new techniques in the salon, and they will be hosting styling events to empower their guests and the community to create their own professional looks at home.
The  Æffect Hair team participates in ongoing workshops throughout the country  to keep up-to-date with the latest techniques and trends. Ensuring their guests needs are always met, and that they leave the salon with a cut and/or color beyond their expectations.