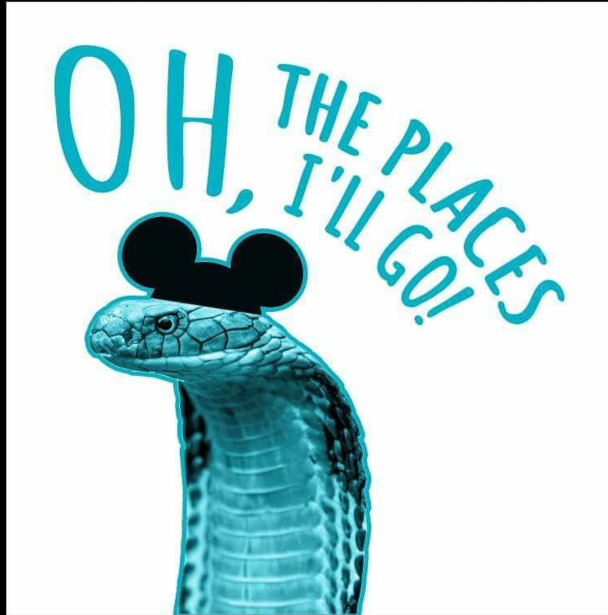 Following the escape of the King Cobra named Elvis earlier this year, an anonymous poster under the guise of the escaped snake took local social media by storm. The following is a post by the man behind the media, UCF Professor Joshua Johnson.
Going from 0 – 3851 Instagram followers in 47 days
For five weeks, I had an alter ego on Instagram, and he was a real snake. Not just any snake, but an eight foot long Egyptian King Cobra named Elvis. After a storm caused some water damage to his enclosure, Elvis escaped from Mike Kennedy's Dragon Ranch Preserve. His escape was all over the local media.
Elvis is of course very real, but as you probably guessed, he didn't have the ability to post to Instagram. So I took it upon myself to give Elvis a voice and share his wild adventures while he was on the run.

Your immediate question might be why. Why would a seasoned entrepreneur, marketer, and UCF professor take the time to do this? What could I possibly hope to accomplish from creating a parody account for an escaped cobra?

I had a few reasons for doing it, but the primary reason being that I thought this would be a fresh and unconventional way to teach my students at UCF some marketing and startup lessons.

Here are some of the lessons I hoped Elvis would teach them.

Capitalize On Trends

The very creation of the Elvis IG account is an example of capitalizing on a trend. From the moment the story broke that Elvis had escaped his enclosure, he was the talk of the town. Updates on his whereabouts were discussed each morning and evening on all of the local news stations and mentioned periodically onnational news outlets. The Onion even weighed in with their special spin. Many locals and tourists took to various social media platforms to express their fears or excitement about the escape using a number of cobra-related hashtags.
To continue reading Johnson's post, click HERE.