UPDATE: This listing has since been removed due to an "overwhelmingly high volume of inquiries." The listing agent was unable to respond to our phone calls prior to this posting. 
A multi-family housing  development on the northern shore of Lake Davis has been listed for sale for $1,050,000.
The Art Deco development was built in 1948, to possibly provide housing to returning soldiers from the War. The property features six, 600 SF 2/1 cottages with terrazzo floors, high ceilings, and an on-site laundry room for the residents.
Parking is off-street and tucked away to the rear of the property.
It was renovated by Diane Schyberg who purchased it in 1990.
Current long-term renters pay roughly $1,150/month per unit.
Click HERE to see the MLS listing.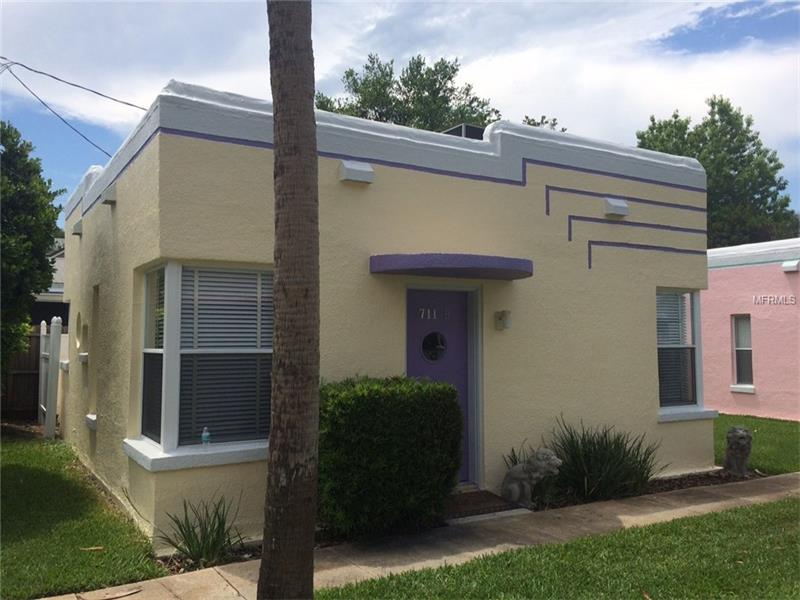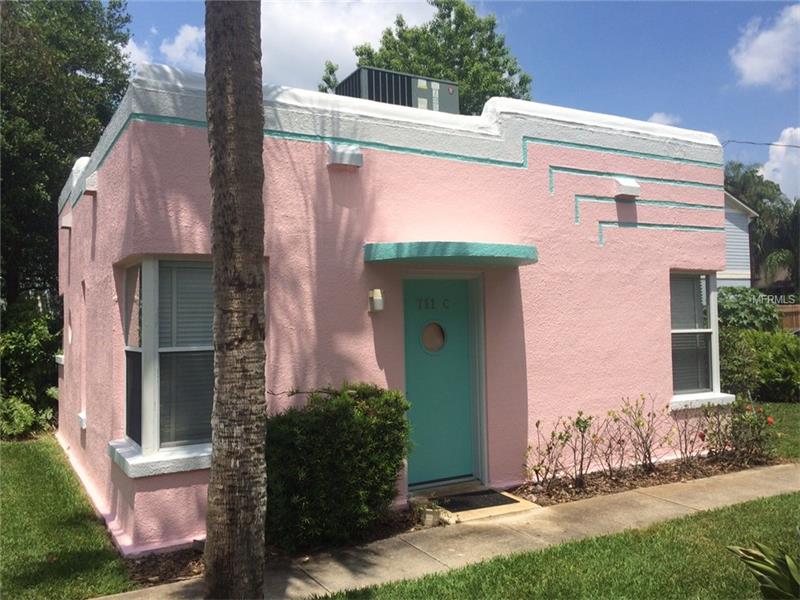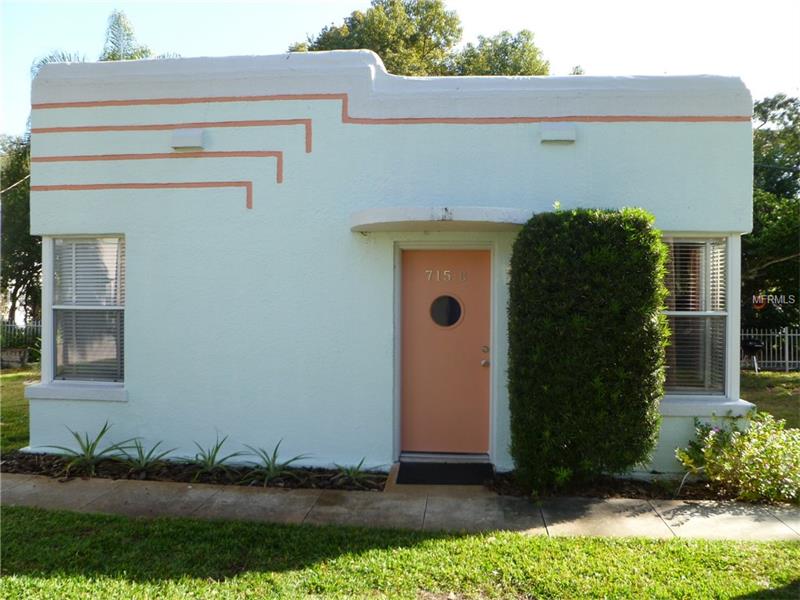 The following interior shots were taken from Zillow.