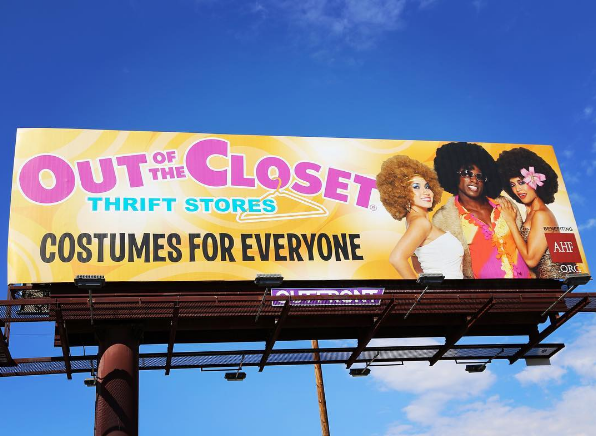 In a follow-up to a report from one year ago, permits have finally been filed for an upcoming Out of the Closet Thrift Store and Pharmacy (Website) location in Mills 50.
The AIDS Healthcare Foundation purchased the corner lot Circle K property at Mills and Virginia to build a hybrid retail/pharmacy/HIV testing center. Out of the Closet donates 96 cents of each dollar collected through their stores to fund their HIV/AIDS programs.
According to plans filed with the City, the chain is looking to build a new 6,267 SF building on the site, with parking in the rear.
The application will be considered by the Board of Zoning Adjustment on October 23 at City Hall.