This beautiful three-bedroom, two-bathroom home is located at 834 Kenilworth Terrace [GMap] in Park Lake Highland and designed by a famous architect.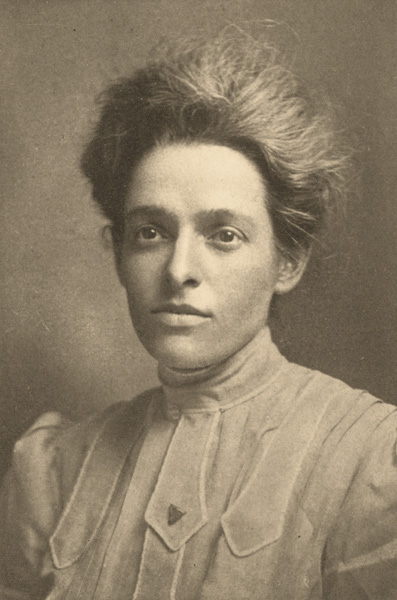 The 1,816 SF home was designed, built, and lived-in, by Ida Ryan, the first woman to receive a Master of Science from the Massachusetts Institute of Technology and the first woman to receive a Master's degree in architecture in the United States, in 1907. She was the eighth woman to be admitted to the American Institute of Architects and was Orlando's first female architect.
Ryan co-founded a firm with Isabel Roberts who had been a designer-draftsman in Frank Lloyd Wright's Oak Park Studio, called Ryan and Roberts. Their firm is responsible for notable Central Florida landmarks like the Veterans Memorial Library in St. Cloud, the Amherst Apartments which were demolished in 1986, the chapel at Fisk Funeral Home in St. Cloud, the Pennsylvania Hotel Building, and the Matilda A. Fraser Residence.
Ryan also worked with builder Sam Stoltz, who we've written about previously HERE, on his unique fantasy architecture projects in Orlando, Mount Plymouth, and Windermere.
Ryan lived in the Kenilworth home with Isabel Roberts until 1950, when she died of a serious illness. Roberts cared for her for years up until her death, after which she was buried in her hometown of Watham, Massachusetts.
The home boasts a fireside living room with a high ceiling, which is an ideal place to entertain, and the dining room is ready for dinner parties and showcases the othr side of the double-sided fireplace.
The master suite has built-in desks and wardrobes and a walk-in closet. Other custom details include original wood floors and built-ins throughout, and updates that include a new roof, wood replacement, paint, custom tile work, new termite bond, refinished floors, and backyard improvements.
The asking price for this special home is $539,000.
Click HERE for the Zillow listing.