Everyone knows that Orlando consistently performs poorly in regards to pedestrian safety but City Hall has been trying to tackle that with ongoing safety initiatives like building bike lanes and improving pedestrian infrastructure. But they seem to have missed the intersection of Central Boulevard and Rosalind Avenue in downtown Orlando.
The two streets meet in one of the busiest intersections in the Central Business District as it serves as a gateway to Lake Eola Park and the downtown bar scene, but is also adjacent to the largest public library in Orange County. Traffic turning right, northbound on Rosalind, rarely wait for pedestrians to cross the street before raring around the corner as the light is seemingly on a shorter cycle, and waiting too long could mean missing your chance to go. This impatience and lack of time to accommodate pedestrians at the light safely creates a very dangerous situation that could be solved with something called a "pedestrian scramble."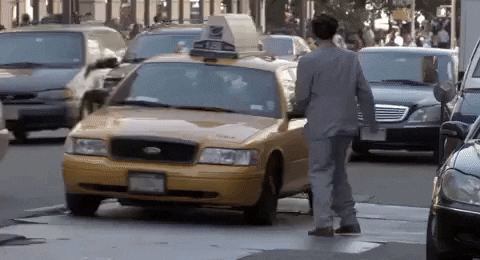 While the name sounds like the situation that already exists at the intersection, it's actually a type of traffic signal that stops all vehicular traffic, allowing pedestrians to cross an intersection in every direction at the same time, including diagonally – four roughly 15-seconds. City Hall has a pedestrian scramble at Orange Avenue and East Anderson Street, which allows for safe passage for City of Orlando employees during the day and theater-goers to access Dr. Phillips Center for the Performing Arts in the evening.
We say it's time to spread that crosswalk wealth and apply it to the corner of Central and Rosalind. It's time to think of our downtown as the place for quick, cut-through traffic, and to treat it as a safe space for people even when they're outside of their car. Imagine.