PDQ Restaurants and 4Rivers Smokehouse are teaming up to sell a new BBQ-inspired chicken sandwich starting June 15 to benefit the 4Roots Foundation.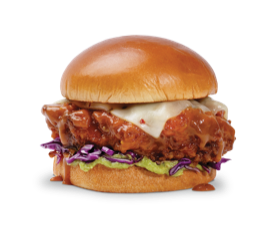 The new 4 Rivers BBQ Sandwich will feature a crispy chicken breast dipped in a blend of 4 Rivers signature and mustard BBQ sauces, served on a buttered and toasted potato bun with guacamole, red cabbage, and pepper jack cheese.
The sandwich is available at all PDQ locations in North, Central, West, and Southwest Florida from June 15 to August 2.