Plans created by Baker Barrios for the redevelopment of Fashion Square were just submitted to the City of Orlando Municipal Planning Board for review that share plans for additional retail, residential, and hotel uses for the site.
The 45-acre site plan, if approved, would include a mix of townhomes, multi-family residences, live/work units, and commercial uses and restaurants, as well as two new parking garages over four separate phases.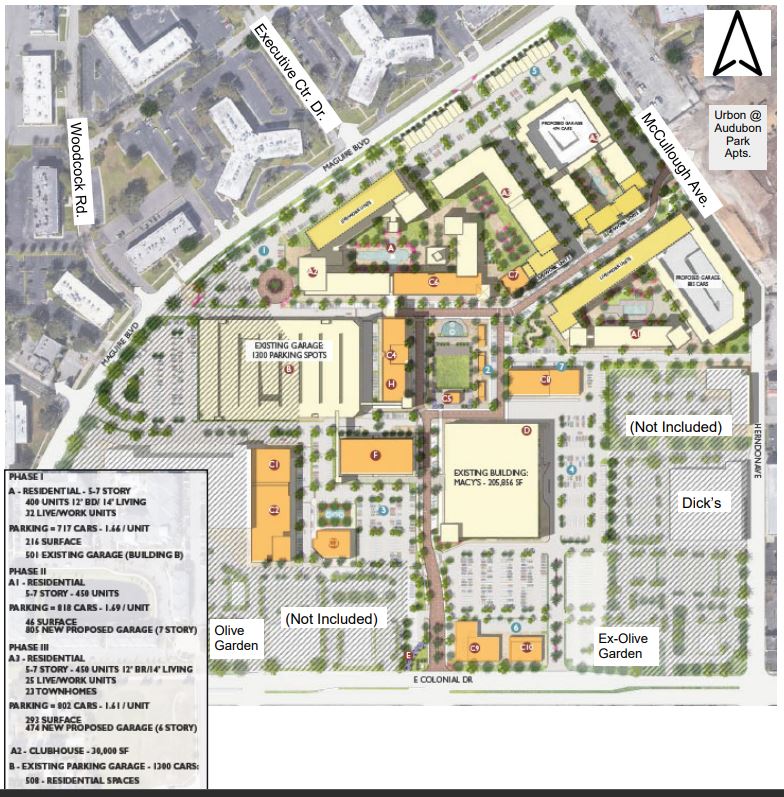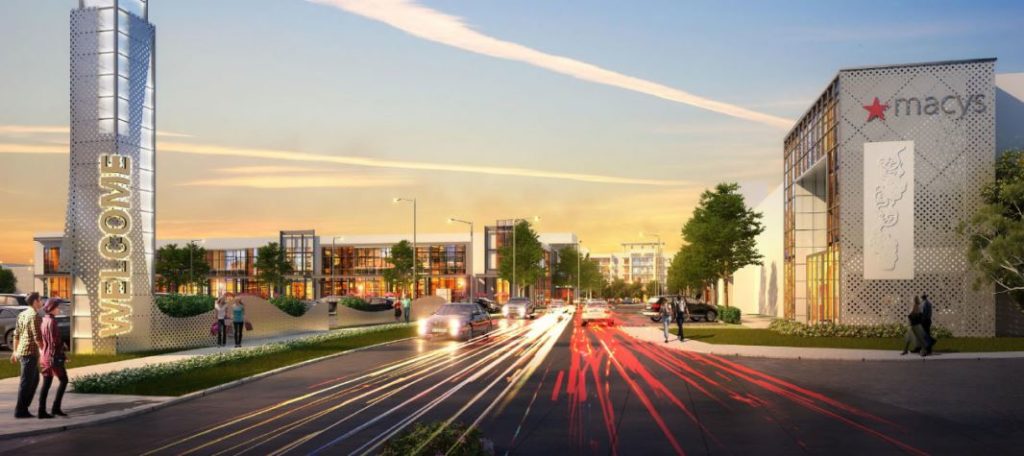 The first phase will consist of 5-7 story residential buildings with 400 units, 32 live/work units, 38,000 SF of new retail, and a 120-room hotel. The second phase of development would add another 450 units with 40 more live/work units, and more parking. The third phase would see a total of 1,400 units on the property all together with 5,000 SF of additional commercial space and the fourth phase will add another 24,000 SF of commercial space to the property footprint.
Existing structures like the Macys and parking garage on the northside of the property will remain, and the nearby Dick's Sporting Goods and Olive Garden/Longhorn Steaks properties will remain. The plans also call for a central park area that will host public programming like outdoor concerts and movie nights.
The project is being led by New Jersey-based M and M Realty, which is affiliated with Bancorp, which purchased the property when it was in foreclosure in 2016.
A project timeline has not been made public at this time.