Orlando Police Chief Orlando Rolón announced his intentions to retire this fall late last week via a letter sent to the mayor.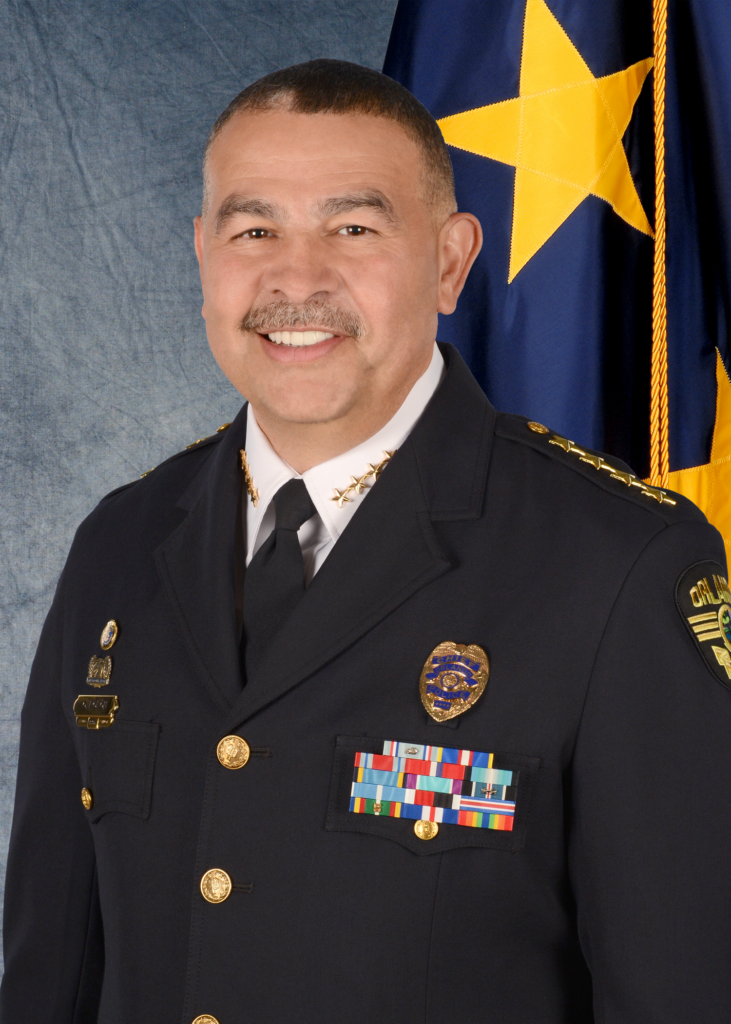 "I have had the privilege to serve with the most remarkable men and women in law enforcement dedicated to selfless service without thought of recognition or gain." 

– ORLANDO ROLON, CHIEF OF POLICE
The letter shared that Chief Rolón's last day will be this August and that he will officially retire on November 1st, putting an end to 30 years of service with the Orlando Police Department.
Rolón, who was the first Hispanic person to be named Police Chief in Orlando, stepped into his role as chief of police in 2018, and made headlines for the use of tear gas on protestors following the murder of George Floyd in the early stages of the pandemic and then controversially adding a fence to the new police headquarters, which were purposefully designed to be open to the community.
Orlando Mayor Dyer hosted a press conference on Monday, May 9th to announce the appointment of Rolón's successor, Eric Smith, as the city's 40th police chief. Smith comes to the position with 27 years of experience with OPD and he is a 33-year resident of Orlando. He most recently served as the Bureau Commander for the Patrol Services Bureau, and as the OPD's High-Risk Incident Commander where he leads the SWAT Team, Crisis Negotiations Team, Emergency Response Team, Emergency Services Team, and the Crisis Intervention Team.
Smith is a graduate of the 269th Session of the FBI National Academy and has also completed the FBI Florida Executive Development Program. In addition to his role with OPD, Smith is actively involved in the community, including service on numerous boards, including YMCA of Central Florida, Valencia College Student Affairs, After-School All-Stars, United Against Poverty, Camaraderie Foundation and the Central Florida Boy Scouts of America. 
Smith will serve as Acting Chief starting August 19, 2022, through Rolón's  last day and officially assume the position on November 2, 2022.