We told you HERE in February that the City of Orlando was looking for nominations of individuals to be posthumously honored as "Luminaries" at the new Luminary Green Park at Creative Village in Parramore, and the selection committee has just assembled its shortlist for the installation.
The new 2.3-acre park, which is still under construction, will soon serve as a new Central Park for the Creative Village campus and will feature a series of eight-foot-tall ground-mounted light fixtures made of glass and laser-cut steel lit from within around the periphery of the greenspace – meant to "celebrate and shine a light on individuals, or luminaries, who lived lives of service in Orlando's Parramore and Holden Heights communities."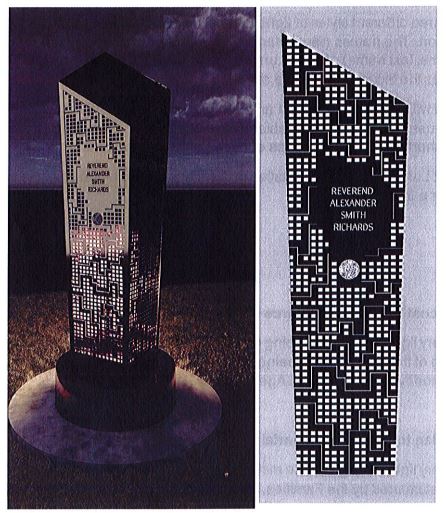 The City received 39 nominations for individuals to be honored and will be advancing the following 12 nominees to City Council on June 6.
Vencina "Ms. Vinnie" Cannady
Mercerdese Richardson Clark
Commissioner Napoleon "Nap" Ford
Wilbur Sylvester Gary
Dr. Ozell "Billy" Green
Eddie T. Jackson
Commissioner Daisy W. Lynum
Henry Sadler
Reverend Nathaniel Green Staggers
Ira "Sonny" Vance
C.T. (Clifton Tobias) Williams
Georgia Nell Woodley
Each luminary will feature a QR code that visitors can scan with their phones to unlock a web page maintained by the City of Orlando that will include short narratives and photos of the people honored there.
This is the first phase of installations according to the City, and another 14 will be added at a later time.
A timetable for the opening of the park has not been made public at this time.