Here is a look at some of the best events taking place this weekend. Remember, you can always visit the complete events calendar by clicking on "EVENTS" on our main menu.
If you'd like to have your event added to our calendar, simply send a link to your Eventbrite or Facebook Event page to [email protected].
FRIDAY, JUNE 9
6 p.m.
The Space Station, 2359 Coolidge Ave. Orlando, Fl.
FREE
JOIN US!!! FRIDAY JUNE 9TH from 6-10 PM for the closing reception of our current exhibition "HYPER LOCAL" This exhibition centers around the distinct community of Space Station Orlando. Showing appreciation to the hyper-local artists who have been an integral part of making this space what it is today. From managing the actual space, collaborating […]
7:30 p.m.
The Abbey 100 S. Eola Drive, Suite 100, Orlando, FL, United States
Join Ginger Minj & Gidget Galore for The Broads' Way at The Abbey! Two of Orlando's leading ladies take you on a journey through some of Broadway's greatest musicals!
7:30 p.m.
The Basement Orlando 68 E Pine St, Orlando, FL, United States
$15
Game 4 Pub Crawl Preparty starts at 7:30pm @ Basement Q1- Basement Q2- Crow Q3- McQueens Q4- Bullitt $15 wristbands = Free wings 7:30-8:30pm @Basement & 1 free shot at each venue every quarter.
10 p.m.
The Falcon Bar & Gallery 819 East Washington Street, Orlando, FL, United States
Get ready for a tantalizing night of burlesque at The Falcon Bar! Join us on June 9th at 10pm for The Naughty Nightcap Burlesque! Get ready for a tantalizing and seductive night of burlesque at The Falcon Bar! Join us for The Naughty Nightcap Burlesque Show, featuring the sultry performers of Cosmic Chaos Burlesque. With limited reserved […]
SATURDAY, JUNE 10
Audubon Park Garden District Orlando, FL, United States
FREE
Artists across the globe will be hiding art on Saturday, June 10, as part of a one-day art hunt called Game of Shrooms. Game of Shrooms is a once-a-year world-wide art and seek event created by Attaboy. The next Game of Shrooms happens June 10th and 11th, 2023. On June 10th, artists from […]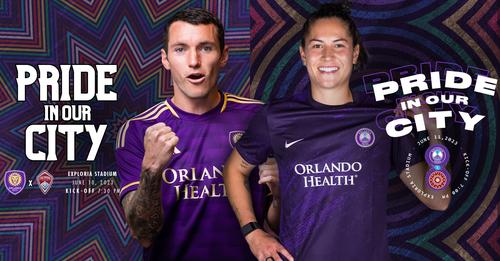 7:30 p.m.
Exploria Stadium 655 W Church St, Orlando, FL, United States
$22 – $190
Orlando City SC and the Orlando Pride announced their game day activations to celebrate the Club's "Pride in Our City" matches this weekend at Exploria Stadium. Both Clubs will celebrate the LGBTQIA+ community, welcome local nonprofits and ally organizations, and remember the 49 victims of the 2016 Pulse Nightclub tragedy at their respective matches. City […]
Noon
Enzian Theater 1300 S Orlando Ave, Maitland, FL, United States
In this loose adaptation of Shakespeare's "Henry IV," Mike Waters (River Phoenix) is a gay hustler afflicted with narcolepsy. Scott Favor (Keanu Reeves) is the rebellious son of a mayor. Together, the two travel from Portland, Oregon to Idaho and finally to the coast of Italy in a quest to find Mike's estranged mother. Along […]
Noon
Boxi Park Lake Nona 6877 Tavistock Lakes Boulevard, Orlando, FL, United States
Various prices
Let's get spooky in the summer! Boxi Park is celebrating SummerWeen June 10th and 11th with live music, face painters, and costume parades! Saturday Entertainment Lineup 12- 4 PM | Moon & Rayne 12-4 PM| Kids Costume Parade 12-4 PM| Face Painters 12-4 PM| Balloon Artist 6-10 PM| Johnny Wild & The Delights 7- 11 […]
2-7 p.m.
Melrose Center 101 E Central Blvd, Orlando, FL, United States
FREE
OCLS is celebrating 100 Years in 2023 by honoring a decade each month. June is the 1960s. As an homage to the 1967 Monterey Pop Festival, the Melrose Center presents the Melrose Pop Festival! Eugene Snowden, Beth McKee & Her Funky Time Band, Hannah Stokes (with band), Oak Hill Drifters, Milk Carton Superstars and Marc […]
5 p.m.
Hourglass Brewing 480 S. Ronald Reagan Boulevard, Longwood, FL, United States
Various prices
We are so excited to bring you this amazing beer release event!
8 p.m.
The Nook on Robinson 2432 E Robinson St, Orlando, FL, United States
FREE
Movie Trash at The Nook presents Dardevil Satuday, June 10th at 8pm Back before MCUs and Snyderverses comic book movies were still trying to figure themselves out. Some very successfully (Batman Returns and Blade are outstanding examples)… while some, let's say, were experiencing some growing pains. Cue Ben Affleck as everyone's favorite blind ninja from […]
SUNDAY, JUNE 11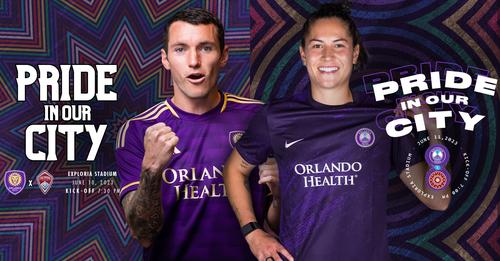 7 p.m.
Exploria Stadium 655 W Church St, Orlando, FL, United States
$10 – $85
Orlando City SC and the Orlando Pride announced its game day activations to celebrate the Club's "Pride in Our City" matches this weekend at Exploria Stadium. Both Clubs will celebrate the LGBTQIA+ community, welcome local nonprofits and ally organizations, and remember the 49 victims of the 2016 Pulse Nightclub tragedy at their respective matches. City […]
7:30 p.m.
Breakthrough Theatre of Winter Park 419A W. Fairbanks Ave., Winter Park, FL, United States
$12
The Breakthrough Theatre Company presents the monthly Silly Geese Comedy Showcase on Sunday, June 11, at 7:30 p.m. This month features stand-up comedy by Donald Evans, Christian Miles, Nifer Swan, and Absar Siddiqui, and this month's improv team is Wallares. And as always, our host and emcee is the always funny, Roo Nafasat. All […]