Here is a look at some of the best events taking place this weekend. Remember, you can always visit the complete events calendar by clicking on "EVENTS" on our main menu.
If you'd like to have your event added to our calendar, simply send a link to your Eventbrite or Facebook Event page to [email protected].

FRIDAY, NOVEMBER 3
6 p.m.
Holy Trinity Greek Orthodox Church 1217 Trinity Woods Lane, Maitland, FL, United States
FREE
Greek Fest is back!  Join us the weekend of November 3rd – 5th for authentic fresh-cooked Greek food, live musical and dance performances, shopping in our marketplace, and fun activities for all ages – all for a good cause. We can't wait to see you there! Please note that this year is CASHLESS and FREE ADMISSION.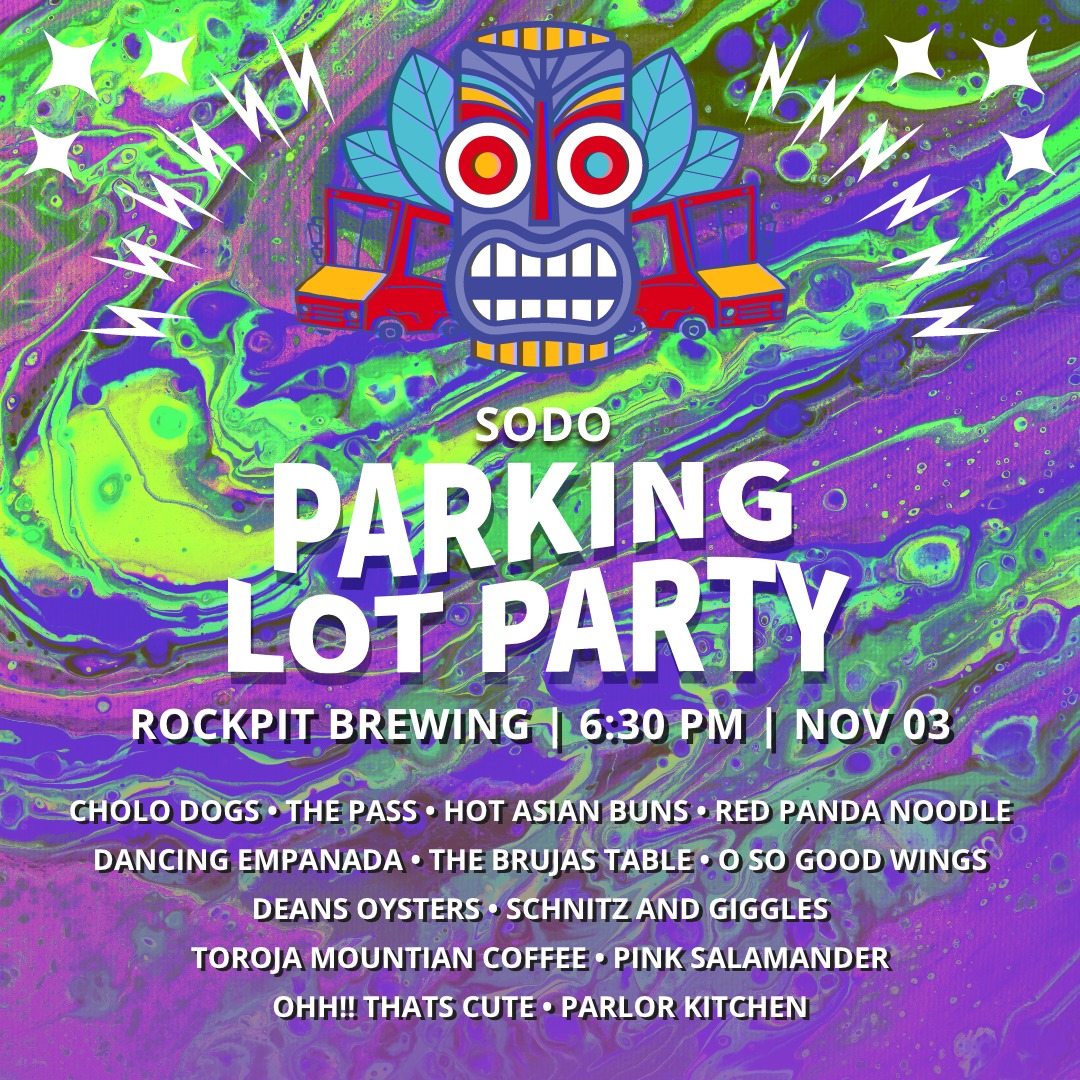 6:30 p.m.
RockPit Brewing 10 West Illiana Street, Orlando, FL, United States
Various prices
Hey SoDo – we are back at Rockpit Brewing Friday, November 3rd starting at 6:30 PM! Get ready to feast on an incredible line-up of food trucks. Rockpit will be slinging tasty brews all night – this is one party you won't want to miss! See you soon! Food Includes: Cholo Dogs The Pass Kitchen […]

8 p.m.
Amway Center 400 West Church Street, #Suite 200, Orlando, FL, United States
Various prices
Maluma is his own one-man show, a breakout star who successfully has married Colombia's nonstop tropical pulse with the swagger of reggaeton, adding a dash of romance for good measure. As one of the world's top urban Latino stars, he's (at least) a triple threat — a vastly talented singer, composer, and dancer who is […]

SATURDAY, NOVEMBER 4
10 a.m.-5 p.m.
Lake Eola Park 512 E Washington St, Orlando, FL, United States
FREE
Cox Media Group and the City of Orlando invite you to celebrate 52 years of Fall Fiesta in the Park! Celebrate the beauty of the season and browse hundreds of artist, crafter, and food vendor booths around beautiful Lake Eola Park. Enjoy live entertainment all weekend plus a kid's zone. Admission is absolutely free! Bring […]

10 a.m.-5 p.m.
Renninger's Twin Markets 20651 US-441, Mount Dora, FL, United States
The FloridaCannaFest is an annual event to celebrate the sunshine state's canna-culture.The FloridaCannaFest is an annual event to celebrate the sunshine state's canna-culture. Live music and art, speakers, cultural vendors, great food, find more information at www.floridacannafest.com November 4 & 5, 2023 10am-5pmRenninger's Twin Markets20651 US Hwy 441 Mount Dora, FL 32757$20 admission 18+Under 18 […]

2-6 p.m.
Orlando Festival Park 2911 E. Robinson Street, Orlando, FL, United States
FOR THE LOVE OF BEER & ORLANDO! Join your fellow beer lovers to sample craft and premium beers from local breweries and around the country. Plus, interactive games, tasty eats and live music keep the party going all afternoon! You must be at least 21 to enter — this is strictly enforced (Sorry, no kids […]

5 p.m.
College Park Main Street Edgewater Drive, between Smith St. and King St., Orlando, FL, United States
$20
College Park JazzFest is Saturday, November 4, 2023, from 5-11 pm along Edgewater Drive between Smith St. and King St.The Annual College Park JazzFest is Saturday, November 4, 2023, from 5-11pm along Edgewater Drive, between Smith Street and King Street. The community's flagship street festival will feature 12 live bands on three stages and the local shops and restaurants open […]

6 p.m.
College Park Gallery 2300 Edgewater Drive, Orlando, FL, United States
FREE
Awesome Foundation's Orlando Chapter celebrates 10 years & $100k given away. The Awesome Foundation is a global community advancing the interest of awesome in the universe, $1000 at a time. Each fully-autonomous chapter supports awesome projects through micro-grants, usually given out monthly. These micro-grants, $1,000 or the local equivalent, come out of pockets of the […]

8 p.m.
Dr. Phillips Center for Performing Arts
$39.50
Kevin James began his career as a stand-up on the Long Island comedy scene. After being discovered at the 1996 Montreal Comedy Festival, he signed a network development deal to create his own sitcom. The King of Queens, which premiered in 1998, ran for nine seasons on CBS with James starring and executive producing, and […]