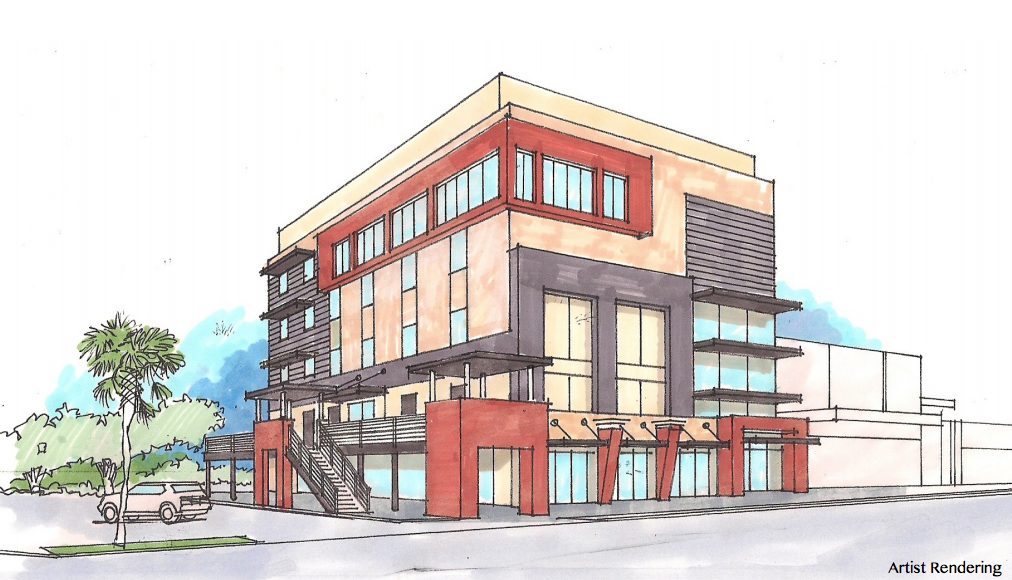 The large office building on 1011 East Colonial Dr. known to most as the Cruises Only building will undergo major renovations. Grabhorn Properties purchased the building, now being called 1011 East Center, in December of 2012.
According to details provided by Stephen Yeow, VP for Development & Construction for Grabhorn's parent company, the renovmation includes gutting out the entire interior all the way to the block walls, pan ceilings and concrete floor slab, putting in an entirely new roof and HVAC system, a completely renovated elevator and entrance lobby, and a brand new facade, as can be seen on the flyer.
The building has five floors of which, the first floor will be retail, the second floor will possibly be a restaurant, while the third through fifth floors will be office space of approximately 6,000 rentable square feet each.
The interior build-out is expected to be complete by early November 2013, and the facade work a few months after that. It is envisioned that the parking lot will be resurfaced and re-landscaped early next year.
Here's the Flyer with the floor plans and details on the office space.
The architects for the project is Eleven18 Architecture with Kim McCann, Mark Adams and Neke White. Contractor is Mulligan Constructors.
Here's a shot of how the building looks currently: