Downtown Credo (Website), the pay-what-you-can coffee shop based out of College Park, has two large projects on the horizon; a new downtown coffee shop and a coworking space.
The new coworking space, currently called Credo Conduit at Health Village is a collaborative project between Credo, Florida Hospital Innovation Lab, and Florida Hospital.
It is located directly above the coffee shop's Florida Hospital location [GMap] and is currently invite-only. The owner, Ben Hoyer, is filling the 6,000 SF space with carefully chosen local businesses that can help him create a community of "cross-discipline collaboration."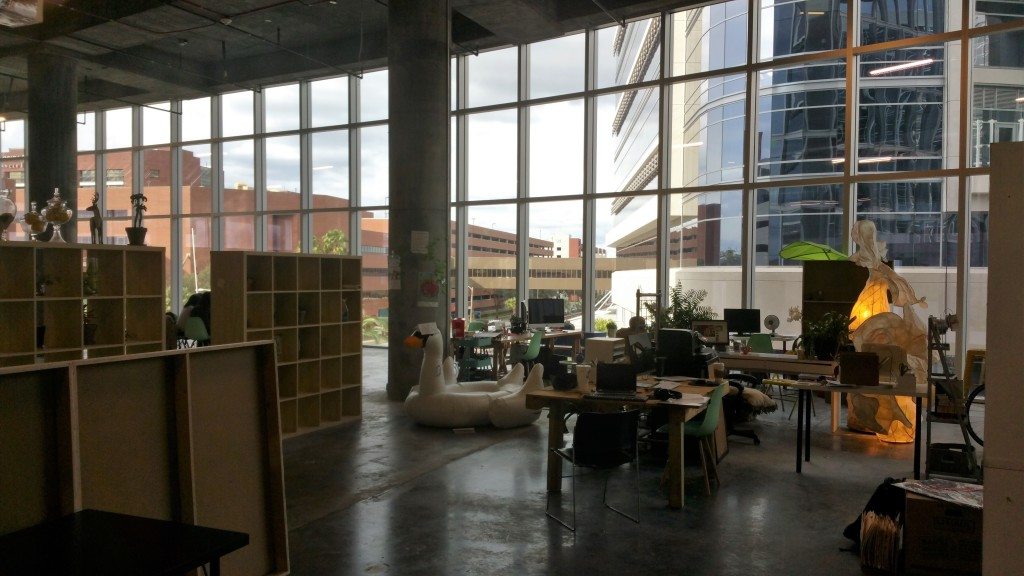 The space is conveniently located next to the Florida Hospital SunRail station and sandwiched between two parking garages. Coworkers can have their parking ticket validated for free.
There are currently only ten businesses in Credo Conduit (Bungalower being one of them) and the space is still being built out. Hoyer will take in another cohort of coworkers in February. Interested parties must answer the following questions and submit them before the end of the month to be considered for the next wave.
MISSION: What is your company name and mission?
SPACE: How many people will you like to have work from Credo Conduit? Where are you currently working?
ACTIVITY: What type of activity would you like to use Credo Conduit for? What hours do you anticipate keeping in the space? When would you like to start utilizing Credo Conduit? Would you prefer a three month, six month, or one year commitment?
To contact Ben Hoyer for more information or submit an application, email him at [email protected]
Credo, in cooperation with Creative Village and Tremont Capital (Website), will be opening a new coffee shop location in the Church Street Exchange building [GMap].
The coffee shop will be located under the stairs at the eastern side of the building near Trend Hair Studios (Website) and was designed by Process Architecture (Facebook | Website).