SPONSORED: Parramore is one of the oldest neighborhoods in Orlando. It is a historic neighborhood located in Downtown Orlando, and it is home to multiple generations of families of African descent, making it one of the most culturally diverse neighborhoods in the City. In the past decade or so, the changing district has seen plenty of development. There are too many gems in Parramore to wait until the next soccer game or concert at the Amway Center, so we've managed to round up some of our favorite places and things for you.
The Parramore Heritage Neighborhood is home to over 250 businesses and is home to a variety of new cultural and entertainment venues as well as a few long-held historical points of interest.
The Wells'Built Museum (Website) boasts a collection of artifacts that includes official hotel documents, an original Negro League baseball jersey and local slave records. The museum also looks at how African Americans have contributed to areas like jazz and the Civil Rights movement. The museum is located in a former hotel built by William Monroe Wells to service African American visitors during segregation. The hotel was once joined to the South Street Casino which hosted touring black entertainers, but is no longer standing.
Names of famous performers who visited or performed there include Ella Fitzgerald, Ray Charles, B.B. King, Louis Armstrong, and Bo Diddley.
The Wells'Built Museum is also available for event rentals. You can contact them at  (407) 245-7535 or [email protected] for more information.
PUBLIC PARKS AND RECREATION CENTERS
Z.L. Riley Park (Website | GMap) – This park was created to honor Mr. Zellie L. Riley, a significant Parramore businessman who founded the Negro Chamber of Commerce (NCC) in the 1950's (the NCC is now known as the African-American Chamber of Commerce of Central Florida).
Dr. JB Callahan Neighborhood Community Center (Website | GMap) – The Center is located on the former site of one of Orlando's first black settlements, Pepperhill, and was once used as a school. The Callahan Center provides public programming and events for all ages, including golf, computer labs, playgrounds, and more.
John H Jackson Community Center Website | Gmap) – This Center offers multiple amenities including a game room, softball field, swimming pool, computer lab, playgrounds, a tennis court, a recording studio, and more.
Orlando Tennis Center (Website | Gmap) – The Tennis Center includes five hard courts, eleven clay courts, two racquet ball courts, and three hitting walls. Children between the ages of six and 18 can participate in free junior tennis lessons in November and December. Adult clinics are $15 but private lessons are also available. Email [email protected] to register.
Checker Park [GMap] – Possibly one of the coolest public spaces in Orlando, Checker Park is exactly what the name implies, a place to play a game of checkers with your friends and neighbors. Tables have been set up under the 408/Parramore underpass with permanently affixed benches for players and spectators alike.
SHOPPING AND RETAIL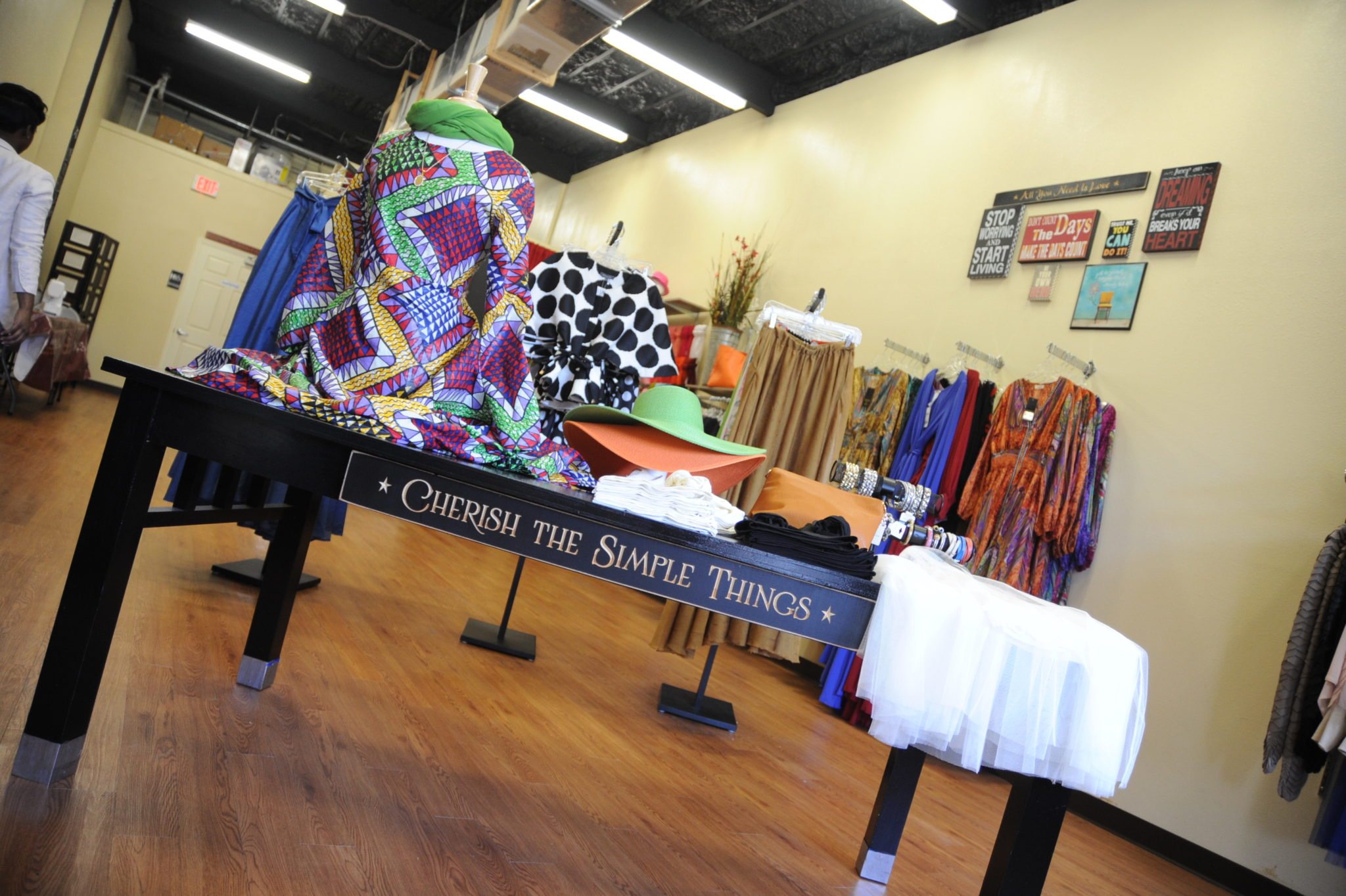 Shopping and retail are picking up in Parramore.
Design House of Colour (Website) – Design House of Colour hosts a variety of courses and workshops that teach sewing and embellishment techniques like; embroidery, spangling, and direct-to-garment printing. They also have a retail space that will showcase pieces by local designers and Design House students, and a coffee shop that is open to the public. We wrote about their opening back in September, 2015 HERE.
Haya Fashions (Facebook ) – Is a one-stop-shop for your fashion needs. They create custom dresses and suits and sell material to make your own at home.
FOOD AND DRINK
Food and Drink is a large part of the strong social connectedness of this neighborhood and there are plenty of local restaurants in the area and a handful of hot spots for nightlife too, here are some of our favorites:
Bite Bistro & Wine Bar at Crowne Plaza (Facebook | Gmap) – Great place to grab a fish taco or a glass of wine before catching a show just down the street at the Bob Carr Theater.
Chef Eddie's (Website | GMap) – They had some big shoes to fill when they replaced McKnight's Soul Food on West Church Street, but Chef Eddie's won us over with their chicken and waffles dish (there are ten different varieties, check out their menu HERE).
One80 Grey Goose Lounge Amway Center (Website | GMap) – The view of the Amway plaza below and the Downtown Orlando skyline above can trick you into believing your're in a larger City while sipping on your fancy vodka martini. They regularly have great DJs lined up on the outdoor patio, so get gussied up and kick back with some friends for a fun night out.
Stonewall Bar Orlando (Website | GMap) – Stonewall started out as a restaurant but made the jump into the bar business not long after its opening. The building just underwent a massive overhaul and is completely unrecognizable now in its current two-story glory. They also have a merman/mermaid aquarium on the second floor, so there's that.
The City has announced their intention to protect the integrity and historic heritage of Parramore via their Parramore Comprehensive Neighborhood Plan which can be read in full, HERE. A key tenant of the Plan being to promote Parramore as a place where residents and visitors alike can "celebrate and experience African American history and culture."
Initiatives of note being the push for affordable housing and crime reduction through community relationships and streetscape improvements.
Future developments that will be located in Parramore include the new Orlando Fire Department Station, the new Orlando Police Department Headquarters, a future public PS-8 school, the Orlando City's Downtown Stadium, Creative Village, the Sports Entertainment District and an upcoming Bridge District entryway park under the interstate.
For more information on the Parramore neighborhood, go to DowntownOrlando.com or view the Parramore Points of Interest maps by clicking HERE.