Here is a look at some of the best events taking place this weekend. Remember, you can always visit the complete events calendar by clicking on "EVENTS" in our main menu.
The City of Orlando is working with Waze, a GPS software company, to table real-time traffic updates. Click HERE to get up-to-date road closure information before heading Downtown.
If you'd like to have your event added to our calendar, simply send a link to your Facebook event page to [email protected].
FRIDAY, JUNE 22
Hey Orlando, wanna party? 😉 Party in the Parking Lot is a free community event focusing on bringing people together for a night of food trucks, craft drinks, local vendors, and more! What better way to connect with your community than by grabbing a drink, shopping local artists and businesses, watching live maker demos, and playing in a photo booth?
Join us for a very special listening party celebrating the first ever release of the UNSOLVED MYSTERIES broadcast soundtrack presented by Terror Vision Records! The release contains the music written for the ghost-related segments of the show as well as the iconic theme music.
SATURDAY, JUNE 23
Join a group of vinyl enthusiasts and crate diggers as we are escorted on a coach bus from record store to record store enjoying music, food, drinks, and fun on Saturday, June 23rd! A seat on the Record Store Crawl bus with TBA music performances along the way Deep Eddy Vodka on the house Lunch provided by Lazy Moon Pizza Giveaways including test pressings, signed vinyl and more Gift bag full of swag.
We are opening our studio + retail store! Come hang for a full day of SALES + GIVEAWAYS We will have mimosas, snacks and lots more! FREE STACKER RING WITH ANYYYYY PURCHASE DURING THE DAY! How to get to our store: We are located within the A+T antique store. Go through the main entrance on Orange Ave. (right next door to Dora Mae), head straight through double yellow doors and we are on your right, you can't miss us!
Mascots fighting to the death for your amusement. Gladiator-style.
Come to join Doc, Charles and "Soccer Sherpa" Simon from Orlando's Premier Soccer Show, Orlando Derby! Doc will be giving away 2 tickets to the game! Ace Cafe will giveaway one $50 gift card an hour and 10% off to anyone wearing purple! Drink specials: $6 Purple Pride Cocktail and $5 "Pride Infused" Heineken. We also offer FREE parking on a first come, first serve basis in our attached lot. Come out and pre-game before heading down to watch the game.
Our hard-working Cabana Boy has resigned and we're pretty torn up about it. However, this means the Pints get to hire a BRAND NEW CABANA BOY. We realize this is a highly sought after position, so we're gonna get a little cutthroat about it and make y'all compete. There will be a few rounds of competition, including challenges both mental and physical.
From the moment Harry uses the Marauder's Map to when the Patronus Charm bursts from his wand, you'll be transported back into the world you love. Relive the magic of your favorite wizard in Harry Potter and the Prisoner of Azkaban™ — in Concert.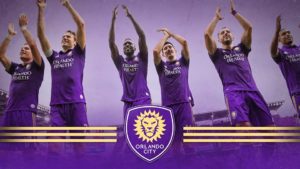 When in the home supporter section, always wear purple! If purple isn't your thing then alternate colors are black, gray or white.
A historic first time ever crossover of the art production between Professional Wrestlers and Performing Artists, together telling a story of hope by sharing their respectful stages with local Florida based charity BASE Camp Children's Cancer Foundation for one night only! A local theatre group's finances take a turn for the worse, which leaves them no choice but to step down and rent rehearsal space from a small-time struggling pro wrestling school.
SUNDAY, JUNE 24
It's that time of year again, yoga fam!! YogaMASS!! What is it? Why do we do it? YogaMASS is hosted and created by Yoga In Lake Eola Park founder Amanda Reh to bring more awareness about the brilliant practice of yoga and how it just makes life better.
Macrame Momma is back in the shop this summer with a $40 Macrame Plant Hanger Class! All materials are provided to make the plant hanger (including an adorable plant & pot!) and mimosas will be provided to keep us motivated and focused!
This is a night to honor our dear friend Ralph Ameduri Jr. "Pasta Sunday" is an Ameduri family tradition.