Here is a look at some of the best events taking place this weekend. Remember, you can always visit the complete events calendar by clicking on "EVENTS" on our main menu. You can also hear our editor's event picks below in a segment of "The Jim Colbert Show" on Real Radio 104.1 FM.
If you'd like to have your event added to our calendar, simply send a link to your Eventbrite or Facebook Event page to [email protected].


THURSDAY, MARCH 30
Featured March 30 – April 2
9800 International Drive Orange County Convention Center Orlando, FL
FOUR DAYS OF FUN-FILLED, FAN CULTURE Experience the ultimate playground for Comics, Sci-Fi, Horror, Anime, and Gaming. Four BIG days of citywide events, family-friendly attractions, and world-renowned celebrities await. Join […]
March 31 – April 1
Maitland Civic Center Inc 641 S Maitland Ave, Maitland, FL
FREE
Veteran rocker Pat Travers will bring his non-stop, guitar-grinding music party to headline the 2023 Maitland Jazz and Blues Festival on March 31 and April 1 in Independence Square. The […]
FRIDAY, MARCH 31
7 a.m.
Lake Lorna Doone Park 1519 West Church Street, Orlando, FL
Pedal into work with the City of Orlando's Mayor Buddy Dyer for the 22nd annual Bike to Work Day! […]
8 p.m.
The Plaza Live 425 N Bumby Ave, Orlando, FL
$29 – $40
As Big Wild, Jackson Stell crafts lush soundscapes and sweeping melodies that lay the foundation for his wide range of vocal stylings. In February 2019 Big Wild released his critically […]
8 p.m.
3NINE At The Plaza 9700 International Drive, Orlando, FL
Partying with geeks 2023 this March, in a galaxy far, far way… […]
9 p.m.
The Vanguard 578 N. Orange Ave, Orlando, FL
Join us on Friday, March 31st for an electrifying night on the dance floor with Matroda at The Vanguard in Orlando, Florida.
SATURDAY, APRIL 1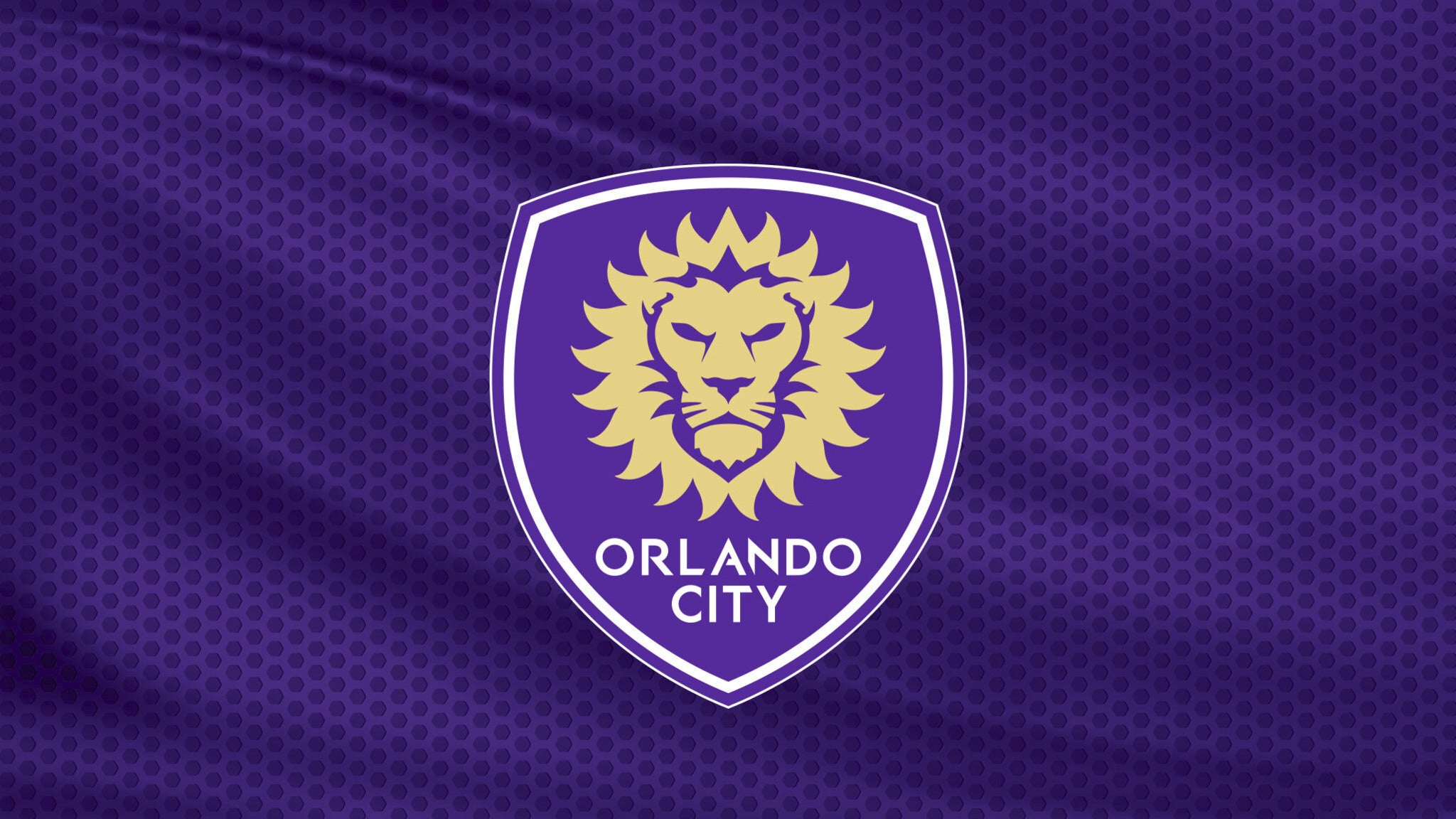 7:30 p.m.
Exploria Stadium 655 W Church St, Orlando, FL
$22
Soccer!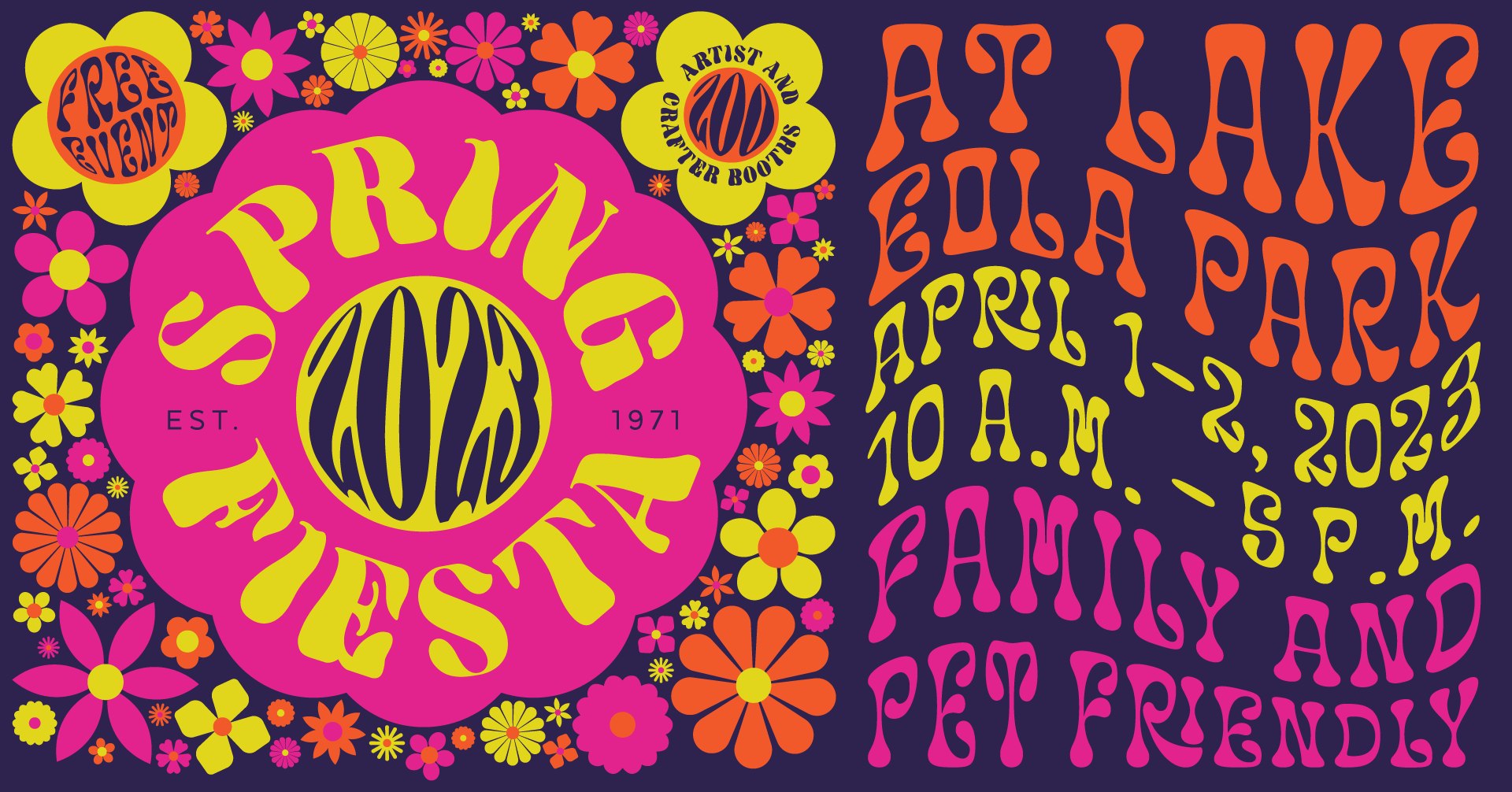 April 1 – April 2
Lake Eola Park 512 E Washington St, Orlando, FL
FREE
One of Central Florida's longest-running traditions returns for its 34th year! Cox Media Group and the City of Orlando are proud to present Spring Fiesta in the Park on April […]
11 a.m.
The Veranda at Thornton Park 707 East Washington Street, Orlando, FL
FREE
*Begins at Graffiti Junction Thornton Park* Food & Drink Specials Raffle prizes from local businesses No Cover
Noon-4 p.m.
Joybird Books 3018 Corrine Drive, Orlando, FL
FREE
Its official Orlando Community Art Supply has a spot at Joybird Books! Join us for the Grand Opening on April 1 ! Nestled in the back of Joybird Books you can […]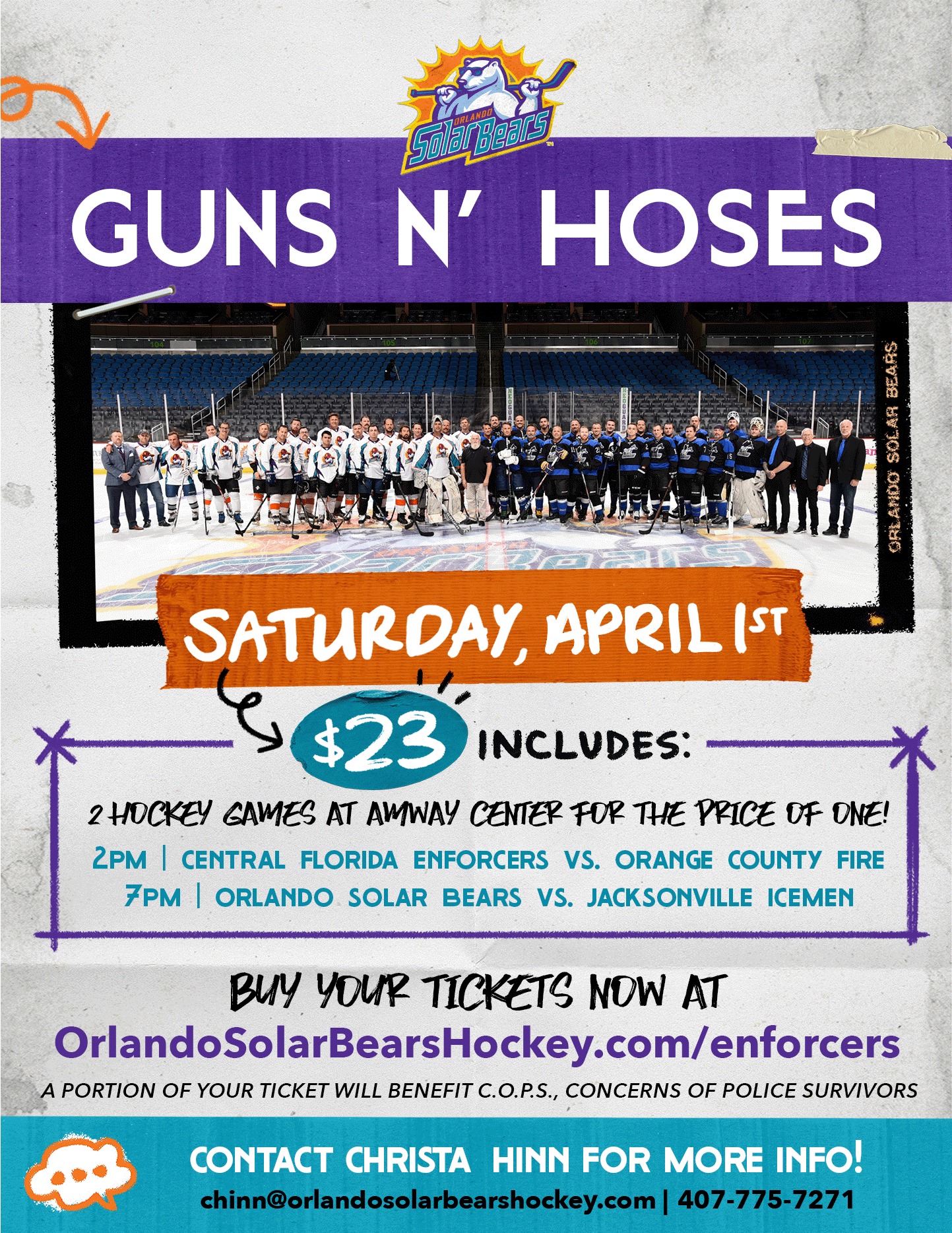 2 p.m.
Amway Center 400 West Church Street, #Suite 200, Orlando, FL
$23
Tickets are as low as $23 for the annual Guns N' Hoses game that features the Central Florida Enforcers police hockey team against the Orange County Fire Rescue hockey team. The […]
4 p.m.
Space Station Orlando 2539 Coolidge Avenue, Orlando, FL
FREE
We will be opening our doors on April 1st to showcase everything that is Space Station Orlando. Come by to view works by @aaronpaulsarkisian and @tonygaran. We will be hosting […]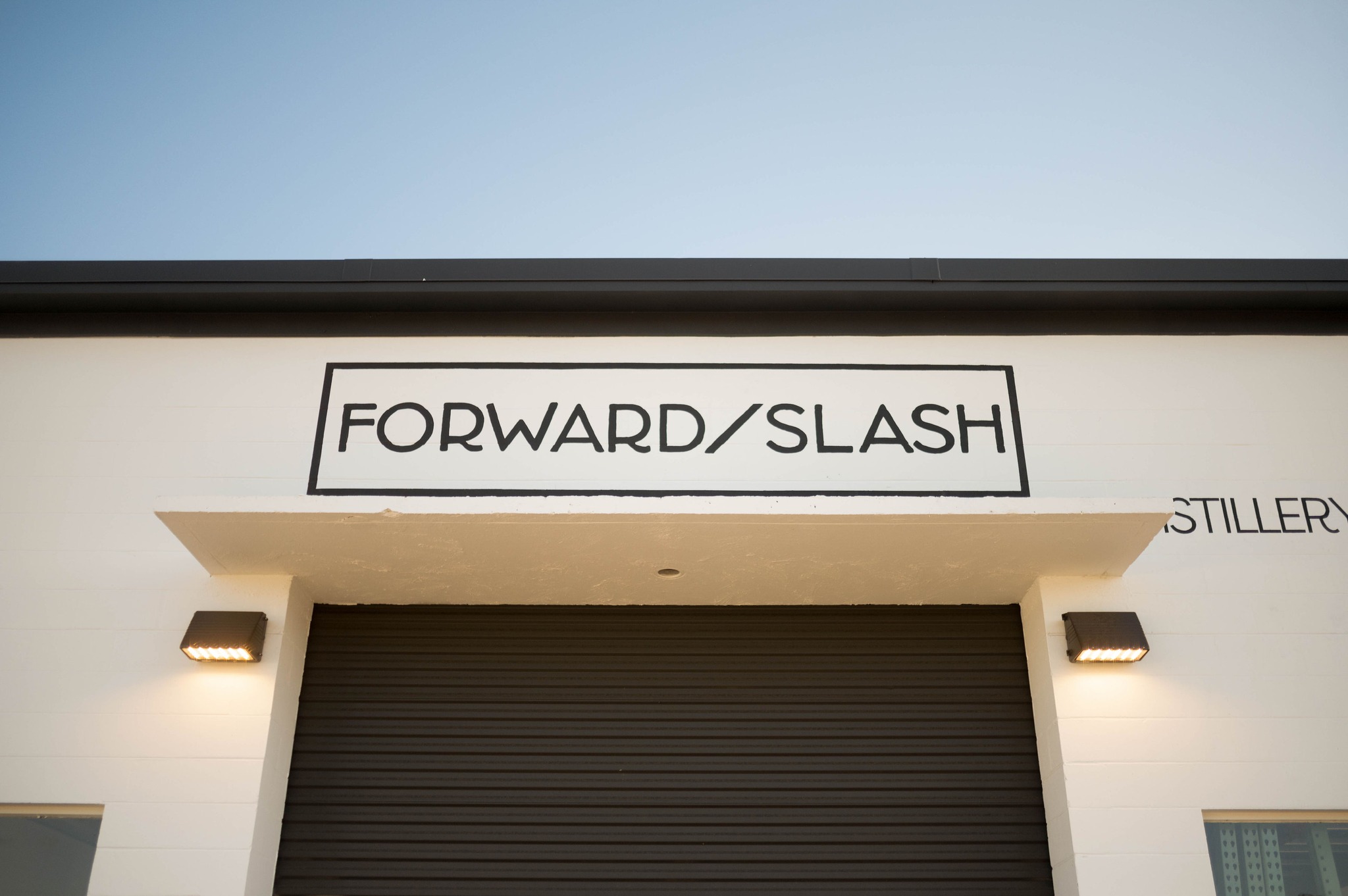 4 p.m.
Forward/Slash 650 S. Capen Avenue, Winter Park, FL
Various prices
Come celebrate the GRAND OPENING of Winter Park's newest distillery and blending house this Saturday, April 1st! Enjoy our craft distilled spirits, in-house blends, cocktail menu, and what some say […]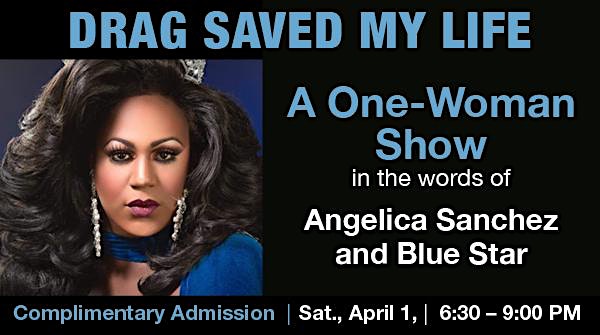 6:30 p.m.
Orlando Repertory Theatre 1001 East Princeton Street, Orlando, FL
FREE
A One-Woman Show in the words of Angelica Sanchez and Blue Star. Presented by onePULSE Foundation and Divas is DialogueDoors. […]
8 p.m.
Dr. Phillips Center for Performing Arts
Various prices
Ricardo Montaner es uno de los cantautores mas reconocidos en todo el mundo de habla […]
8 p.m.
Orlando Science Center 800 East Princeton Street, Orlando, FL
$19
Live from Orlando, it's Science Night Live! From interactive exhibits to hands-on lab experiments, live science shows and more, Science Night Live is everything you love about the Science Center […]
SUNDAY, APRIL 2
3 p.m.
Grape & The Grain 1110 Virginia Drive, Orlando, FL
Various prices
"Hey Ladies!" is a community celebration of the creative Womxn spirit. Meant to bring together women of all talents, we aim to celebrate music, food, and art through life experiences. […]
5:30 p.m.
Exploria Stadium 655 W Church St, Orlando, FL
$10 – $85
All tickets are mobile entry only. Paper tickets are not available. All gates will open 60 minutes before the kick. Tickets in the following sections are required to enter through […]
7:30 p.m.
Timucua Arts Foundation 2000 South Summerlin Avenue, Orlando, FL
$25
Outthought, saxophone James Eaton, piano Noah Charles, guitar Emerson McDonald, bass Benjamin Green, drums Plus special guests! The Greenjays is a young and dynamic jazz band hailing from Orlando, […]