The development team responsible for The Yard at Ivanhoe (Website), has filed paperwork with the City of Orlando to transform a recently acquired lot on Virginia Drive into new townhomes.
Real Estate Inverlad is making its way through City Hall with plans for a new 22-unit townhome project on a vacant lot located at 708 Virginia Drive [GMap] on the corner of Ferris Avenue, Virginia, and Brookhaven Drive. The units would include two and three-bedroom layouts, rooftop terraces, and two-car garages.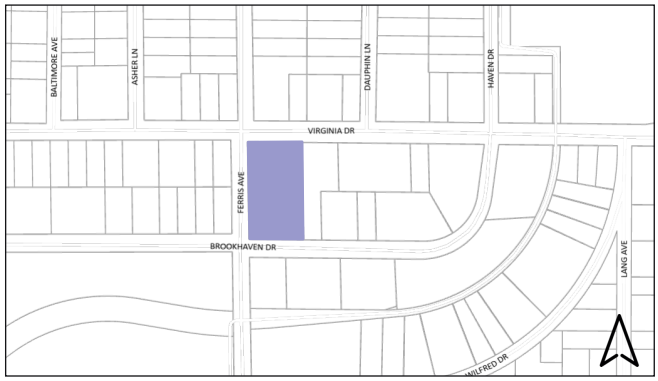 Plans for a cigar lounge on that same lot, that we covered HERE in 2021, fell through following backlash from nearby residents.
The plans for the Ferris Brownstone project were approved by the Municipal Planning Board last month as they fit within the city's Growth Management Plan for the area, which calls for a maximum of 27 dwelling units per acre for that particular lot. City Council is expected to approve the project on June 26.
The same company is still moving forward on its plans to develop a seven-story project across the street from The Yard at Ivanhoe, which is currently being called The Yard at Brookhaven, which will have a new 0.34-acre park, 24,100 SF of new retail and restaurant uses, 265 new living units, and a new parking garage with 500 spaces. More on that project HERE.
Yes, it's the one that is moving The Hideaway Bar across the street.