Here is a look at some of the best events taking place this weekend. Remember, you can always visit the complete events calendar by clicking on "EVENTS" on our main menu.
If you'd like to have your event added to our calendar, simply send a link to your Eventbrite or Facebook Event page to [email protected].

FRIDAY, AUGUST 18
August 18 – August 20
SAVOY Orlando 1913 N Orange Ave, Orlando, FL, United States
Come celebrate with us our 19th anniversary with one of our biggest parties of the year. Come dance the night away all weekend and celebrate one of Orlando's gayest spots. Expect a great time with special performances, sexy dancers, and many surprises!
11:30 a.m.-10 p.m.
A La Cart Orlando 609 Irvington Avenue, Orlando, FL, United States
Various prices
Ever since Woven Water burst onto the Tampa beer scene, we've been loving every drop of liquid they've made, especially their sours! We're elated to have our first Tap Takeover and it's packed with Fusions, Blurries, & Crispies! That's no exaggeration…we have fifteen taps and all will have Woven Water liquid flowing! And, if that's […]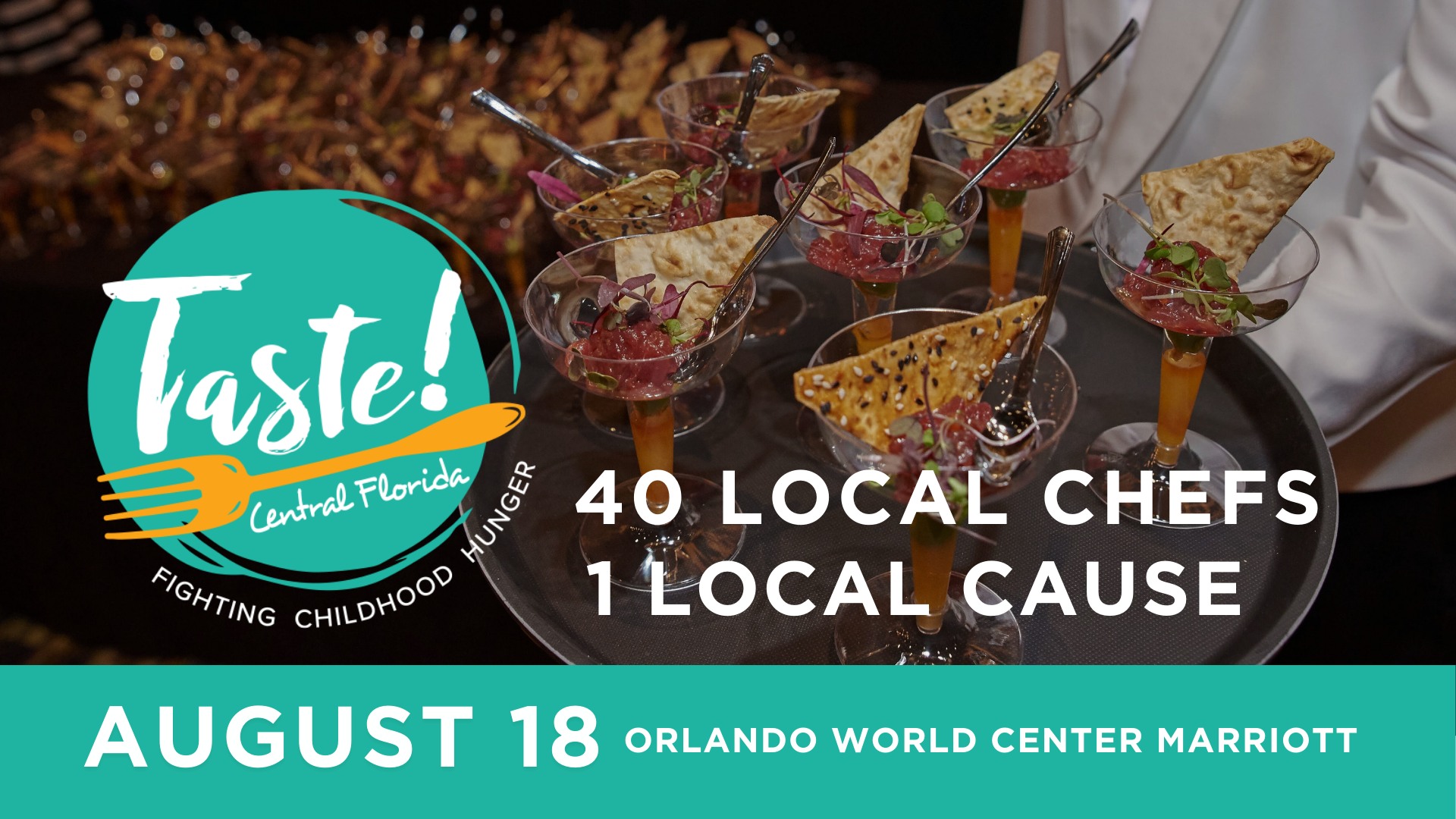 6:30 p.m.
Orlando World Center Marriott 8701 World Center Dr, Orlando, FL, United States
$200
Taste! Central Florida 2023 is a premier food and beverage event and will be hosted at the Orlando World Center Marriott on August 18, 2023, from 6:30 to 10:00 PM. Chefs and partners from more than 40 local restaurants will prepare small plates of their finest dishes, with a variety of beverage and cocktail samples […]
7 p.m.
Conduit 6700 Aloma Ave, Winter Park, FL, United States
$20
Montgomery Drive Presents Nothing Butt Rock Fest 2023: Winter Park Join us this August for a mind-blowing celebration of all things rock with epic tribute sets from some of Florida's finest that'll have you headbanging like there's no tomorrow. […]
7:30 p.m.
Timucua Arts Foundation 2000 South Summerlin, Orlando, FL, United States
Jimi Hendrix is still considered one of the greatest guitarists of all time. Will Patrick will pay tribute with his power trio of virtuosos. Multi-instrumentalist, producer, and singer-songwriter from Orlando, Will Patrick combines R&B, jazz, funk, rock, hip-hop, and soul music. While still in his teens, he became an accomplished guitarist, playing venues that include the […]
SATURDAY, AUGUST 19
9 a.m.
Sanford Garden Club 200 Fairmont Drive, Sanford, FL, United States
Various prices
Over 2,500 plants for sale from about 30 sellers with many bromeliads plus orchids, aroids, succulents, ferns, gingers, fruiting/edible plants, and tropicals of all kinds! Plant society members will be available to answer your questions and assist you in selecting the best plants for your conditions. There will be two checkout lines on Saturday morning […]
11 a.m.-4 p.m.
Lake Lorna Doone Park 1519 West Church Street, Orlando, FL, United States
Join the Black Health Commission as we host the 3rd annual BLK JOY Festival at Lake Lorna Doone Park! We're excited to host the 3rd annual BLK JOY Festival and this time, we are heading to Lake Lorna Doone Park in the heart of West Lakes! The BLK JOY Festival is an event set for all of […]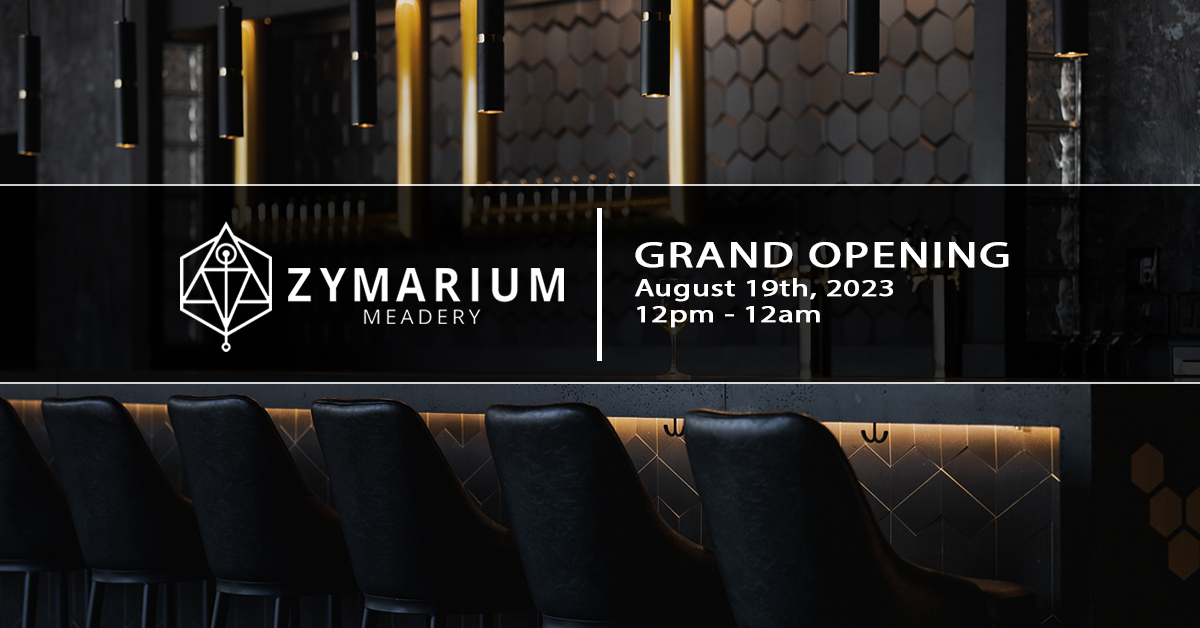 Noon-Midnight
Zymarium Meadery 1121 N. Mills Avenue, Orlando, FL, United States
Zymarium Meadery is finally opening its doors on 8/19 and we look forward to sharing lots of mead with all of you in celebration! Grand Opening Party!!! Noon-Midnight Free entry, no RSVP needed! 18+ different meads on tap, special one-off kegs, limited bottles for sale, and amazing food trucks! *IMPORTANT DETAILS* In order to […]
1 p.m.
The 808 Orlando 808 E. Washington Street, Orlando, FL, United States
Various prices
It's yeehaw and y'all time for brunch with Davi Oddity and her friends, including Amnesia Effect, Ella Mayo, Mystree Hugga, and Ripp Lee at The 808. In addition to entertainment from the aforementioned and music from Bad Pup Rocky, there will be a best-dressed contest, as well as our $15 champagne bottles with mimosa juice bar […]
5:30 p.m.
The Mennello Museum of American Art 900 East Princeton Street, Orlando, FL, United States
FREE
The Orlando Bike Coalition and the City of Orlando invite you to a special member ride along the newest section of the Orlando Urban Trail on Saturday, August 19th from 5:30-7 pm. Join OBC and fellow members for a family-friendly, 6.5-mile round-trip slow-paced group ride starting from the Mennello Art Museum to the Downtown […]
6-10 p.m.
Wickham Park 2500 Parkway Drive, Melbourne, FL, United States
Who serves up the BEST WINGS in Central Florida!? Enjoy this 21+, All-Inclusive Wings & Alcohol Event! + Vote for your Favorite! 4TH ANNUAL SPACE COAST WING BATTLE  With Non-Profit: The Children's Hunger Project   […]
6 p.m.
An Tobar 600 N Lake Destiny Road, Maitland, FL, United States
FREE
Free to enter free to taste!
7:30 p.m.
Timucua Arts Foundation 2000 South Summerlin Avenue, Orlando, FL, United States
$25
Original French Manouche Jazz with an international quartet led by Vincent Raffard (vocals, guitar, trumpet) accompanied by Michel Gonzalez (Guitar) and Jeff Kiperman (Upright Bass), featuring the great Luis Navarro (Violin). Steeped in the tradition of French hot jazz, this world-traveling band brings a high-energy, original twist to the genre. […]
7:30 p.m.
Kerouac House 1418 Clouser Ave, Orlando, FL, United States
FREE
Dizz Tate, our current writer-in-residence (and the last one for a year), will be holding her farewell reading on Saturday, August 19. She will share some of the novel that she has been working on during her time in the house. Feel free to bring a bottle of wine or your favorite soft drink and […]
8 p.m.
Hoods Up! 2400 E Robinson St., Orlando, United States
Orlando… oh, do we have something for YOU! And it's gonna hit you like a Truck… Stop! Your favorite weekly food truck event, @tastytakeover has teamed up with @themilkdistrict Main Street organization to bring you "The Milk District TRUCK STOP" at HOODS UP!!!!  That's right… some of THE BEST Food Trucks in town will rotate […]
SUNDAY, AUGUST 20
Noon-4 p.m.
Sideward Brewing Co. 210 North Bumby Avenue, #suite c, Orlando, FL, United States
BBBQ is an event celebrating what we love most: music, food, beer, and our friends that make it. This is our first-ever Brewers BBQ! We are showcasing ten of our favorite local food makers and ten killer breweries during this cookout-inspired event. […]
8 p.m.
The Abbey 100 South Eola Drive, #UNIT 100, Orlando, FL, United States
Celebrating 9 years of the glitter grind in Central Florida with guest stars, giveaways, and more! Doors and bar 7pm, showtime 8pmIt's a fine time to turn 9!! Join us […]