An application has been filed with the City of Orlando requesting approvals for a new 14-story mixed-use development on the shores of Lake Ivanhoe.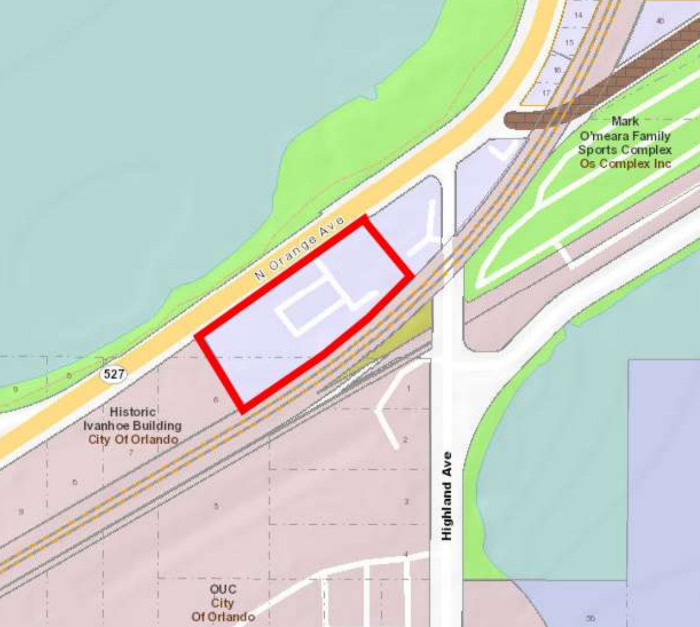 The project would include 252 multi-family dwelling units and 7,864 SF of commercial retail space and a 477-space parking garage for the residents and visitors to the retail spaces, with two points of access: one private and one public.
The 1.27-acre parcel, located at 1155 N. Orange Avenue [GMap], currently hosts two buildings, the office furniture shop Workscapes and the lighting showroom, Lightstyle of America.
A community meeting is currently scheduled for 5:30 p.m. July 27 at the DoubleTree Hotel in Ivanhoe Village to share information on the proposed project.
Ivanhoe Village will see plenty of changes in the coming years, including an overhaul of the Orange Avenue corridor, a pending re-route of Alden Road and Lake Highland Drive, the eventual sale of OUC's historic Ivanhoe Building, the new $57 million Holocaust Memorial Resource and Education Center, and more construction along Virginia Drive.
The City of Orlando provided the following renderings that were created by Scott + Cormia Architecture and Interiors, and provided by the planning and design consulting firm, Kimley-Horn.