We've had a stellar year here at Bungalower and it's all thanks to you, our readers. Thank you so much for sticking with us and keeping us on our toes. We are proud to champion Downtown Orlando and the surrounding bungalow neighborhoods and we hope you love our work as much as we love serving it up to you every day. Bungalower is a social enterprise that believes strong cities are built with informed and engaged residents and you validate our mission every time you click on our stories and share with a friend.
The following list is a collection of our top ten most read posts in the past year, in order of clicks – not including our event calendar and our main landing page, which were in the top five.
To see the top ten posts for 2015, click HERE.
"We've put together a resource that we will keep up to date with information that as a local resident you might be looking for. Something you're looking for that isn't here? Let us know."
Click HERE to continue reading.
"Most of the places to get your Orlando United/Orlando Strong shirts are online delivery options only, including our shirts that are available on shop.bungalower.com. The response for our shirts has been overwhelming, with over 400 orders made in the first night alone. Our pickup option for Saturday quickly reached capacity and we're already reaching capacity for next week's Saturday pickup option as well."
Click HERE to continue reading.
"There is a long list of businesses that have been affected by the current road closures in Downtown South, as a result of the Pulse Orlando shootings. According to the Orlando Police Department, the investigation could last as long as a week. We've assembled a list of businesses that will need your patronage following the re-openings of the roads, based on the Business Tax Receipts from the area."
Click HERE to continue reading.
"John Legend has just released the video for his single "Love Me Now" which was filmed all over the world, including in Orlando."
Click HERE to continue reading and to see the video.
"Following the events at occurred this past Sunday morning, where an armed gunman shot more than 100 club goers at Pulse Orlando, we've compiled the top ten things that Orlando residents need to know."
Click HERE to continue reading.
"Medical marijuana is expected to be made legal following the upcoming election, allowing people with cases of advanced cancer or severe epilepsy, among other conditions, to obtain legal pot as medicine."
Click HERE to continue reading.
"SPONSORED: This beautifully upgraded four bedroom, three bath pool home, is located in the historic downtown neighborhood of Lake Eola Heights at 722 E. Concord Street [GMap]."
Click HERE to continue reading.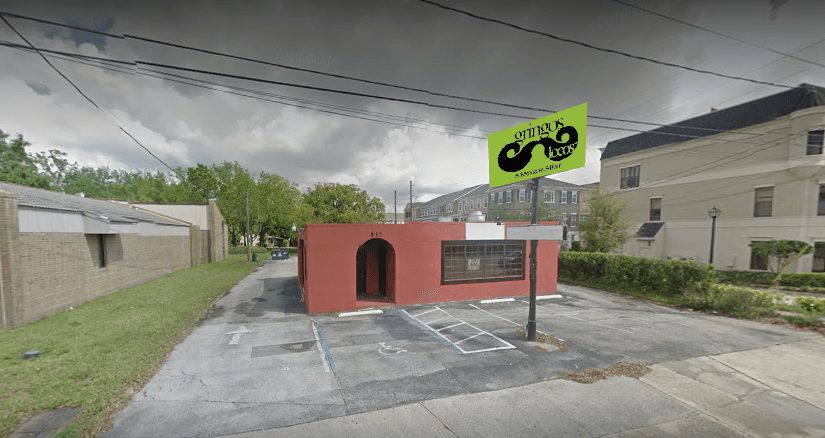 "Popular late-night burrito restaurant Gringos Locos (Facebook | Website) is moving into the former home of My Family's Chicken (Facebook) in Downtown South, at 517 East Michigan Street [GMap]."
Click HERE to continue reading.
"In preparation for the approaching Hurricane Matthew, there will be a number of closures and updates from multiple agencies and groups across Central Florida. We will do our best to update this post throughout the storm, to keep you informed."
Click HERE to continue reading.

"The former home of State Auto Body in Winter Park [GMap] is being transformed into a retail complex that will soon house a number of new shops and businesses. The new multi-use space will still go by State Auto, Winter Park."
Click HERE to continue reading.