This is our latest rundown of the top ten things you need to know this week, in Orlando's Bungalow Neighborhood news, and some bonus headlines you may have missed.
Click HERE to listen to the 270th episode of "Bungalower and The Bus" on Real Radio 104.1, which was recorded at Orlando Brewing with the owner, John Cheek, and SoDo Main Street director Misty Heath, ahead of their upcoming SoDo After Dark event on the 23rd.

And don't forget that the digital version of our April 2022 print issue is now available online.
TOP TEN HEADLINES
Breaking Bad alums and actual real-life friends Bryan Cranston and Aaron Paul are coming to Orlando to host a bottle signing for their award-winning liquor brand, Dos Hombres, on May 4.
The owners of Foxtail Coffee snapped up three leases in the same plaza as their original Winter Park storefront and have subleased them to local favorites Swine and Sons, The Courtesy Bar, and Kelly's Homemade Ice Cream. Read all about the new Winter Park Social House here.
Construction has started on a new Electric Vehicle Charging Hub in downtown Orlando that will have spaces for over 20 cars that can be charged in under an hour.
There's a new wine and spirits market opening in Winter Park by the Rollins baseball fields that's also a registered B-corp, which means they're just as interested in donating funds to charity as they are in making a profit. Read more about the Generous Pour on bungalower.com.
Seana's Caribbean and Soul Food in Gotha is opening a ghost kitchen at Dollins Food Hall so downtowners can enjoy their tasty eats too.
Pickleball is apparently one of the fastest-growing sports in the country and Dover Shores Neighborhood Center will be getting the first public courts in the city. The hype is real.
Jon Busdeker and our editor, Brendan O'Connor, just released a book called "100 Things to do in Orlando Before You Die" so you should probably get a copy because time's a waistin'.
"Trio of Orlando bars lose appeal over Orange County COVID-19 restrictions." – Orlando Weekly
"What does the future hold for Winter Park's old library?" – Orlando Sentinel
ICYMI – (IN CASE YOU MISSED IT)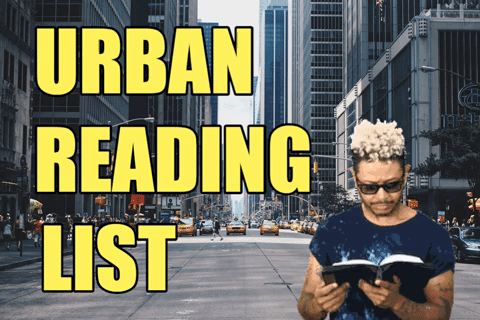 HOT EVENTS THIS WEEK
INSTAGRAM HIGHLIGHT
TIKTOK HIGHLIGHT